When ticket price complaints lose their sting.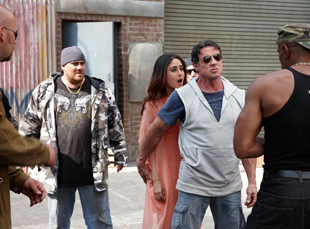 Posted by Vadim Rizov on
If you feel in need of perspective amidst all the recent film industry panic, just turn to Pakistan. Local reporter Shaheen Buneri notes that Swat valley in northwest Pakistan will be reopening one of its two theaters after three years. And why were they closed for that long? Because the government was fighting off Taliban militants. So there.
Northwest Pakistan, which is close to Afghanistan, is one of those areas where the war on terror never ends — which would seemingly make the screening of movies a low priority. But never underestimate people's hunger for entertainment. "Today I am planning to watch the movie on the big screen. I am so excited," said one Abdullah; any additional quotes he had about being able to return to his village thanks to security forces aren't included. The theater's got its problems — "routes to the upper Swat valley and adjoining districts are still under lengthy spells of curfews," one of the employees says — but the fact that it's open at all is remarkable.
The Swat theater is screening local Pashto films, which is even more remarkable given that the Lollywood industry, based in Lahore, can't keep it together. According to an acid-tongued report in Pakistan's The Nation by Jam Sajjad Hussain, "As the film industry has failed miserably to produce quality movies after becoming more or less impotent, cinemas are all set to screen Indian and American movies on upcoming Eid," a "recent but sad ritual."
[Photo: "Kambakht Ishq," a Bollywood movie (featuring, yes, a cameo from Sylvester Stallone) currently doing big business in Pakistan]