Werner Herzog declares war. Again.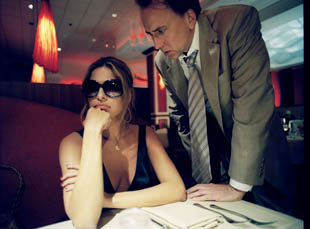 Posted by Vadim Rizov on
No content to simply pick a fight with Abel Ferrara, whose 1992 film may or may not have provided source material for his own, Werner Herzog is now using the press kit for "Bad Lieutenant: Port of Call New Orleans" to launch barbs at the academics in the audience who dare to compare the two. The Wrap has an excerpt from the apparently awesome director's statement:
It does not bespeak great wisdom to call the film The Bad Lieutenant, and I only agreed to make the film after William (Billy) Finkelstein, the screenwriter, who had seen a film of the same name from the early nineties, had given me a solemn oath that this was not a remake at all… Nevertheless, the pedantic branch of academia, the so called "film-studies," in its attempt to do damage to cinema, will be ecstatic to find a small reference to that earlier film here and there, though it will fail to do the same damage that academia — in the name of literary theory — has done to poetry, which it has pushed to the brink of extinction. Cinema, so far, is more robust. I call upon the theoreticians of cinema to go after this one. Go for it, losers.
As writer Eric Kohn points out during the accompanying interview, Herzog's confusing academia and the press, though the filmmaker responds "So be it. It's not my problem; it's their problem." There's no doubt that "Go for it, losers" is a line destined to go down in Herzog lore, right next to "It was not a significant bullet."
That said, he's clearly jerking us around a bit. You can't blame journalists for trying to find similarities between two movies with the same title and a variant on the same central character! And I'm absolutely sure Herzog knows this, and that it's just a pretext for warning people away from dissecting psychosexual Marxist undercurrents in his work until he's dead, which I'm equally sure he's serious about. Because when Herzog talks, he delivers great copy, and he knows it. It's a better way of making people listen than being polite.
[Photo: "Bad Lieutenant: Port of Call New Orleans," First Look Pictures, 2009]