Unlikely Activist Success Stories, Pt. 2: LACMA lives.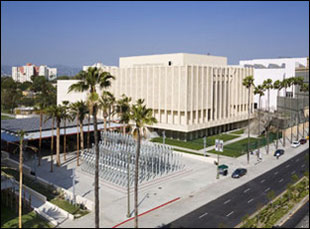 Posted by Vadim Rizov on
I'm really impressed by how consistently the Los Angeles Times has thrown itself into the battle to preserve LACMA's repertory film program. Things have moved with surprising swiftness since the museum announced the shuttering of their repertory program for financial reasons. Enough money's been ponied up to keep the program running through next summer, and now the museum is reversing course in a major way. LACMA director Michael Govan is going to keep the program after all — as long as he can raise five to six million dollars in the next year. If not…no promises.
I don't really trust Govan's ultimate motives — the fact that he made a move so bold as to try to shut the program down in the first place is a bad indicator — but it's by no means a bad idea to try to set up an endowment for the film department that would place it on the same financial playing field as the rest of the museum. But it's worth singing the praises of the Times, which has been surprisingly driven and activist in its coverage for a paper that generally provides the most industry-driven, "what's good for Hollywood is good for America"-type journalism, exemplified by Patrick Goldstein's The Big Picture blog.
But the Times has kept pushing this into people's minds even when there's no real news to speak of: yesterday, they reported what there was to report and compiled a very nice tribute from nine directors on how screenings at the museum's Bing Theater shaped their cinematic consciousness. It's a shockingly wide swath of people — not just the usual L.A. film suspects like Joe Dante, but even Bertrand Tavernier piping in from France and the venerable Roger Corman, and yet another valuable contribution to what's become the most prominent discussion about the importance of American film repertory theaters in years. Keep it up please.