The Sandbox: When Corporations Collide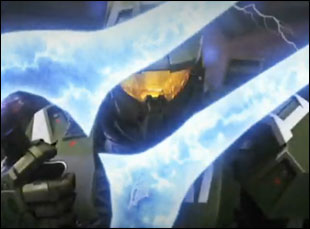 Posted by Nick Schager on
Disney's $4 billion purchase of Marvel last month has major entertainment biz reverberations, one of those being that the Mouse House now gets to produce games based on the comic book giant's fabled superhero universe. Media consolidation on this scale isn't unexpected, especially in light of what's been happening in the game industry. Plenty of media giants have been buying or merging with outside studios in order to have their own in-hour game division: Disney's also bought Chicago-based Wideload Games (a small company founded by Alexander Seropian, whose first outfit, Bungie, was behind Halo and later sold to Microsoft); Warner Brothers has taken a controlling stake in famed (and bankrupt) arcade outfit Midway; and two years ago, Vivendi combined its gaming branch with Activision to form Activision Blizzard.
The thinking is that there's more money to be made when you can create your own video game spin-offs instead of licensing them out to third-party firms. But this idea works both ways, and more and more you can find game companies developing original franchises that they can then use in self-financed and produced films and TV shows. As noted in a July LA Times article about the upcoming "Assassin's Creed 2," publisher Ubisoft is independently making a trio of short films based on the game to be distributed first online, and then on DVD and Blu-Ray. Microsoft is also getting in on this action, debuting at Comic-Con a preview of its forthcoming seven-part "Halo Legends" anime series, which was done by a number of leading Japanese animation firms (including Studio 4°C and Toei) and will be collected as an anthology on DVD.
Film companies making games, and game companies making films, proves that it's not just how we consume media that's changing. The convergence between the big-screen and the interactive realm is likely to escalate in the coming years — though it's hardly new. Movie studios have long developed films with an eye toward marketing them across other platforms, from console titles to action figures. And the simultaneous release of a blockbuster film and its companion game is hardly a strategic shift — as I've mentioned before, games like "X-Men Origins: Wolverine" and "G.I. Joe" are now often created in tandem with filmmakers, the new poster child for which will arrive later this year, when James Cameron debuts an interactive version of his 3-D action saga "Avatar."
Film companies have yet to seriously undertake production of games based on their most treasured properties — Warner Bros., for instance, will for now continue to rely on EA Games for "Harry Potter." And despite all the talk about their revenues dwarfing those of the movies, game companies aren't ready to play with cinema's big boys either. As made painfully clear by 2001's "Final Fantasy: The Spirits Within," an all-CG film of Square's hit series (directed by the RPGs' creator Hironobu Sakaguchi), making gorgeous cutscenes isn't the same as crafting a big-budget, feature-length tale.
Still, the gap between desire and capability is shrinking, thanks to everyone wanted to maintain control of their most treasured franchises across all revenue streams. And after decades of bad game-based movies and equally awful film-based games, such a situation might be great for everyone, with companies managing costs, maximizing profits and, hopefully, improving quality control.
In the case of "Assassin's Creed 2," Ubisoft's sequel (due out in November), even more so than its 2007 predecessor, seeks deep movie-style immersion via the story of a deadly, shadowy assassin working in 15th century Italy during the Renaissance. It does this through a combination of cutscenes, in-game storytelling and a crazy framing device — you're actually a present-day bartender controlling one of your ancestors via a device that accesses genetic memories — that addresses the game's inherent manipulating-an-avatar-with-a-controller construction. It already plays like an interactive template for a time-traveling action film, and so Ubisoft's plan to make films based on the title, using the same digital sets and motion-capture/voice actors used for the game, makes perfect synergistic sense.
While the "Assassin's Creed 2" tie-in films aren't going to reach theaters, much less rake in immense dough, they remain another small step toward a day when fictions are conceived with games and films equally in mind, and then developed concurrently with the same creative assets. Between "Assassin's Creed," "Halo," "Metal Gear Solid" and "The Prince of Persia" series — the last of which will be debuting in multiplexes in summer 2010 as a Jerry Bruckheimer extravaganza starring a shirtless Jake Gyllenhaal — games are deliberately and aggressively aiming to make themselves more cinematic, both in look and in story. And if those efforts, as with cutscenes, somewhat undermine interactive immersion, they also help games function as ideal multiplatform properties — and thus seem likely to further blur the commonly held distinctions between the two competing, yet increasingly linked, mediums.
The Sandbox, a column about the intersection of film and gaming, runs biweekly.
[Additional photo: "Assassin's Creed II: Lineage," Ubisoft, 2009]