If movies are niche, shouldn't critics be too?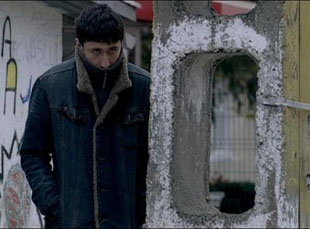 Posted by Vadim Rizov on
The Playlist is a useful blog that aggregates the day's major entertainment news. They're also been dabbling in reviews, which is how I came across Drew Taylor's take on the acclaimed if by no means Romanian film "Police, Adjective," which is screening at the New York Film Festival. Taylor calls it "the most boring fucking movie that's ever been filmed. Ever," as well as "pretentious nothingness," and gives it an F. At the end of the review is a curious editorial note: "Not to undermine our writer here," it begins shrinkingly, before going to point out that NYFF movies are not one size fits all: "these films can be brilliant, but they're not for everyone." Sure.
What I wonder about is why you'd assign someone with no sympathy for the kind of movie under consideration to review it. Whatever you think of the Ain't It Cool crowd, they provide their readers with exactly what they want to know: fanboy evaluations from a fanboy-sympathetic perspective. Assuming they were somehow able to lure Jonathan Rosenbaum out of retirement to write for them, everyone would be ill-served by what would inevitably be brutal pans of the latest ersatz-grindhouse movie.
Websites typically know their audience and adjust accordingly — editorial oversight is absolutely necessary to play to each writer's strengths. As sites get more and more niche-y in an effort to both hang on to their corner of the internet and best serve their readers, it's not dishonest in the least to keep people away from stuff they'll hate; all it'll do is provide generic rants against things they'll never be able to appreciate, which is what you'd get from me if you sent me off to cover a sudden-noise-every-three-minutes slasher.
[Photo: "Police, Adjective," IFC Films, 2009]