Music and war games, Forgotten Hope, Marlene Dietrich, Play!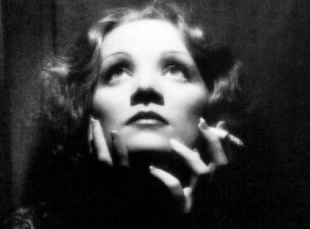 Posted by Brandon Kim on
Over the long weekend I was looking for a little entertainment and was pleasantly surprised by the new release of one of my old favorite games. I would be remiss not to mention it here, for it is a tale of passion, music and intense geekery. If you're one of those people who wants to ban shooter games, or watches hours of vapid television but think video games are for fools, we can still be pals.
(WWII bombshell, Marlene Dietrich)
The game is called Forgotten Hope, originally a mod* for the blockbuster EA title, Battlefield 1942, the game that changed the first person shooter landscape. BF '42, as it's fondly called, was beloved by gamers of all stripes – it doesn't matter who you vote for, every guy, and indeed some girls, like WWII war games. BF communities sprung up all across the internet, in countries spanning the globe, bringing young and old together to shoot at one another online. I was seduced along with a group of friends in 2002 when it released. To this day, BF '42's theme song is the only one to get stuck in my head since Super Mario Bros in 1984 when I finally got a Nintendo a year after everyone else.
Music plays a similar role in the ever growing game industry as it does in the film industry, and as I've argued before, is best left minimal in war films – the same applies in war games. I'd rather hear the pop of my M1 Carbine, the crunch of my boots, and the lamentations of my vanquished foes loud and clear. However, when well employed, a bit of music can be the most powerful catalyst to draw you in and keep you there.
The beautiful thing about Forgotten Hope, aside from it's finely crafted historical setting, is that along with epic theme music on obligatory loading screens, there are old radios and phonographs in homes and bunkers littered throughout the recreated 40's era world playing classics from the time period. Classics like Vera Lynn's "We'll Meet Again" (which played at the end of "Dr. Strangelove") and Marlene Dietrich's "Lili Marlene," a personal favorite (see below). Dietrich was of course a German national turned Hollywood star, who opposed her homeland country's fascistic aims and devoted herself to rallying the morale of US troops with her music – and legs and things no doubt.
BF '42 is ancient in computer gaming years and the franchise has moved on, with several titles since, Battlefield 2 being the current basis for most of today's mods, including the current Forgotten Hope build. That old BF '42 theme song still works it's way into some of the load screens though.
Original Battlefield 1942 theme song and intro:


Play! orchestra covering the theme song… hilarious!

*A mod is a free game made by independent developers in their spare time. Mods use exiting games as their foundation, though they are often radically different and unparalleled in both detail and playability. The current version of Forgotten Hope is 2.2 and is actually based on EA games' newer, Battlefield 2 which you must own to play Forgotten Hope 2.2. It was released September 5th and servers are running it worldwide. Download links.