A Passion for Giving, DMC, healthcare?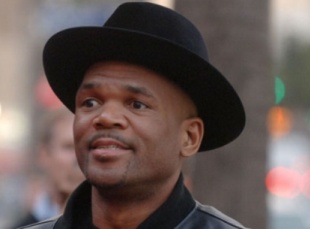 Posted by Brandon Kim on
I got to poking around the internets about Run-DMC after mentioning them yesterday and found that Darryl McDaniels, the DMC in Run-DMC, is in an upcoming documentary film called "A Passion for Giving." Normally, this would bore the shit out of me, but times are different and I think this film's message is an important one at the crossroads we find ourselves at as a Nation.
I haven't seen a screener, and I don't expect any mind blowing filmmaking here but there is the promise of a decent soundtrack and cinematographer Robert Leacock's credits include Al Pacino's "Looking for Richard" and 1977's legendary, "Pumping Iron." Of course the main interest will be the doc's exploration of people's reasons and passions for helping others, and why that's worthy of being a subject. Some of the people featured are Dan Aykroyd, Fran Lebowitz, Count Alexandre De Lesseps (Blue Orchid orphanage in Burma), John Sykes (VH-1's Save the Music) and Darryl McDaniels who founded The Felix Organization. McDaniels discovered in his mid 30's that he was adopted and founded the organization to help children who have not yet found homes of their own.
Director Robin Baker Leacock commented, "that is the coolest thing that you can do, the most fun thing that you can do, the most sexy thing that you can do – right now or ever is to help people!" There is a key sentiment in that statement that should be fleshed out. People don't always need to be recognized for helping others, but it helps. Making it fun, sexy and cool helps even more. What if the wealthy, who like high profile charities and benefits, were given incentives for contributing to a socialized healthcare system instead of just taxed to fund it? What if it really was cool and sexy to help people, if social status and recognition were measured more in giving than in bling? And someone should structure serious tax incentives for legitimate organizations that funnel money into a new healthcare system.
Run-DMC breaking down barriers.

"A Passion for Giving" debuts this Fall on PBS.