When Twitter gives you lemons.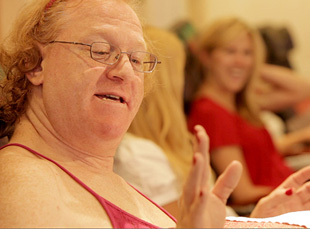 Posted by Vadim Rizov on
While no one knows how Twitter will manage to make money for itself, how it is at losing and making it for others has been a hot topic this week. At the Baltimore Sun, Michael Sragow looks into the so-called Twitter effect of instant feedback making or breaking a movie and — cautiously — concludes it's mostly baseless.
As Gregg Kilday — film editor for the Hollywood Reporter — points out in the article, "Even if you don't have Twitter, a lot of people, especially kids, have long had the ability to text each other, sometimes from within the theater… And for a lot of the mass-market movies, the potential audience will go whether friends tell them they're good or not." It's business as usual: Twitter may be the most media-hyped manifestation of how much faster word-of-mouth can travel now, but — as Magnolia's Eamonn Bowles puts it — "all the tiny little bits together [Twitter, MySpace, Facebook, and others] can add up to something meaningful." The individual building blocks, not so much. To paraphrase "Mean Girls," quit trying to make Twitter happen, media.
More interesting is the case of Eric Proulx, who got all his funding for "Lemonade," a feature-length documentary, from Twitter — surely a first. (Perhaps Twitter should be asking him how they can make some cash.) As Edward Boches writes, Proulx originally wanted to turn the stories of the newly unemployed he'd featured on his blog into a simple, short video of interviews, "something with production qualities similar to what you see on YouTube." After soliciting stories on his Twitter and getting 75 answers in days, things moved fast: a production company in Boston volunteered its services, someone at Sony hooked Proulx up with a production house willing to donate free cameras, and — within two hours of several "at" Tweets — Virgin America donated free flights. Now HBO is interested.
It's undeniably a cool story, and the trailer looks nice enough. But — like the people in London marching down the street to market "Skin" — it seems like a one-off rather than a template for other filmmakers. It's almost certain money and help came in because of the overwhelmingly altruistic nature of the project: inspiring with stories of the freshly unemployed transforming themselves into the people they'd always wanted to be. You'd have to be callous not to play along.
The lesson in both cases is similar: convincing other people of the social value of your intentions is worth more than the form of media you use to get the word out. As long as people are convinced, they'll get involved, whether you hunt them down on the street or solicit them online. Maybe, just maybe, future filmmakers working towards something socially worthy will have similar luck. But for every other filmmaker with slightly less obviously altruistic goals, Twitter will remain a conundrum: how to hype yourself and make friends without annoying people.
[Photo: "Lemonade," Erik Proulx, 2009]