Summer 2009: but what does it *mean*?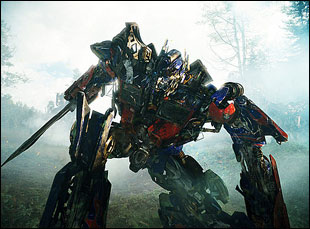 Posted by Vadim Rizov on
Clearly someone at Variety was crunching numbers every Sunday night and waiting for the moment they could announce that this was the highest-grossing summer EVER; late Monday afternoon, with all the box office estimates confirmed, it was time to drop the good news. Yes, this summer set records all over. $4.17 billion grossed over last summer's $4.16 billion, with Labor Day weekend still to come! The highest-grossing summer romantic comedy ever ("The Proposal," with $160.2 million)! And many other memories to take home with us over the cold, frigid months until next summer's warm, lovely explosions.
Has anyone bothered to crunch these numbers for inflation to see if they hold up — or, for that matter, ticket sales? If this weekend indeed adds at least $100 mil to the summer's cume, would that really take us up three percent over the halcyon days of 2007? Have ticket sales risen, or are 3D tickets really helping the math more than you'd expect? I don't know the answer to any of those questions. But the thing is, Variety doesn't either, and while I understand this is "news" in some sense, you can't really extrapolate anything from it. It's as meaningless as sports records set on surreptitious sports records or Iranian elections — numbers that don't parse in any real direction.
Mostly, this summer affirms why nothing ever changes in the summer: it'd be economic stupidity to fix what ain't broke. The top three movies domestically are "Transformers 2," "Harry Potter and the Half-Blood Prince" and "Up"; Variety characterizes all three as "tentpoles," which seems like a typo but actually confirms that the Pixar brand is worth more than whatever the logline of their movies reads like. The release of the last three Pixar films has always been preceded by ominous predictions of decreased grosses for various stupid reasons — "Ratatouille" stars a rat in a kitchen, which'll gross people out, and the title is hard to spell! "WALL-E" is too arty! (As if all that clamor and clangor in the first third somehow didn't take the place of dialogue, or "Cast Away" wasn't a huge hit in its time — when in silence, fill up the foley.) "Up" — this one really a stretch — is about an old guy, which means no tie-in toys! It happens every summer; by calling the studio itself a "tentpole," Variety means it's worth nearly as much in name recognition and loyalty as Harry Potter, and they're absolutely right.
So yes, franchises work, even if that franchise consists of a name that allows a studio to get away with murder. "Star Trek" seemed to work because it managed to cleanly wrest its image away from the dorkiness preceding it. Otherwise, reliable mediocrity is always worth the price: the top 10 includes "X-Men Origins: Wolverine." The only big surprise is "The Hangover," and even that's not that odd: Hollywood appears surprised every time a combination of low-culture fetishization, gross-out gags and bro bonding wins over the twenty-something males of America. Not all of these work, but most of them aren't heavily promoted as summer comedies "from the director of 'Old School'" either. The only one of these movies that opened because of the name above the title was "The Proposal," which is good news for Sandra Bullock, but means rom-coms are the only summer genre that benefit from old reliables.
The main reason I sound so testy is that "biggest" and "most memorable" seem to have nothing in common; I don't know who but shareholders and executives should be celebrating this news. As it happens, I liked "Star Trek" just fine – J.J. Abrams' professionalism and smoothness is great for blockbusters — and "Up" is definite top 10 material, but who could really claim this summer stood out as one exciting ride after another? Why isn't there a single paradigm-changing hit in this summer's top 10? Do people go to movies in the summer so reflexively they no longer really care?
[Photo: "Transformers: Revenge of the Fallen," Paramount/DreamWorks, 2009]