"In every 'Hamlet' in America…"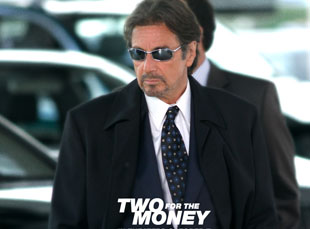 Posted by Vadim Rizov on
The Redbox legal saga started off complicated and dull, but it's becoming nutty and hilarious. To recap: Redbox rents $1/day DVDs at automated kiosks at 7-Eleven, Walgreens, etc, also selling the used discs for as little as $7, sometimes as soon as 12 days after release, which is far cheaper, far faster than anyone else and will result in THE END OF MOVIES AS WE KNOW THEM. Or so a few major studios who've tried to cut off the company from their wholesalers believe. Universal, in particular, attempted to secure a 45-day pre-Redbox window for its DVDs, Redbox sued, and Monday morning Delaware District Court Judge Robert Kugler gave Redbox the go-ahead to proceed with an antitrust lawsuit.
Which is where it gets delightfully, unexpected fun. Judge Kugler's 13-page ruling is no dry and incomprehensible document. Its lucid summation of the story so far puts most business reporters to shame, and it's well worth reading for the clearest overview of the situation you'll get. The first five pages are also overflowing with puns.
Kugler is evidently a cinephile of sorts, and he's written his ruling up with movie titles in the weirdest places. Redbox works in "The 'Burbs," "in every 'Hamlet' in America," and their expansion could be deemed "The Fast and the Furious." Result? "Consumers are able to get more than 'Two for the Money.' " Universal's annoyance made Redbox take special steps: "With the 'Mercury Rising' in the relationship between Redbox and Universal, Redbox employees turned to a 'Cloak and Dagger' exercise, visiting Wal-Mart and Best Buy in an attempt to purchase multiple copies of Universal DVDs." Subsequently, Redbox began "Raising Cain," and shortly thereafter all parties concerned turned to their "Legal Eagles."
There's much more where that came from; don't even get me started on the "Do The Right Thing" shout-out. And Kugler's no fool about the rental habits of the average American: "a consumer approaching a Redbox kiosk on the weekend after the release of 'Brüno' will not be tempted to rent 'To Kill A Mockingbird.' "
Meanwhile, the Redbox team has boldly disguised their commercial ambitions as altruism, setting up a Save Low Cost DVDs website and Twitter, though they really out to shell out for a better designer if they want more than 40 followers. See, Redbox doesn't just want to take over the DVD world; they want to help you, the consumer. Who knows what awesomeness is yet to come?
[Photo: Al Pacino demonstrates getting "Two for the Money," Universal Pictures, 2005]