Hollywood is really, really ready to invade China.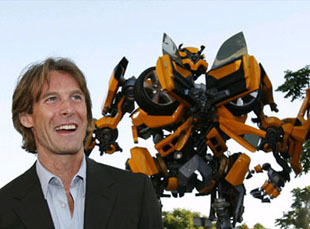 Posted by Vadim Rizov on
China doesn't need the rest of the world to make money on its movies, because it has 1.3 billion potential viewers all by itself. It's also done a remarkably good job of protecting its own filmmakers, even if it endlessly censors and harasses them; Hollywood gets blamed for wrecking culture everywhere, but China only lets in 20 foreign films a year, it has its own state-run distributor to do it and tends to abruptly pull films mid-run. And as a result, as Grady Hendrix reports at Slate, Chinese films have topped their native box office for the last five years, though hardly any have seen the light of U.S. day.
That might change. Yesterday, the World Trade Organization ruled that China is violating international trade rules by preventing foreign businesses from importing media wholesale. While this doesn't directly tackle the quota issue, it does mean that Hollywood is a little bit closer to a whole new demographic. Variety dubs it "a potential goldmine," and you can see why — "Transformers 2" has made $65 million there, the most in a single country outside the U.S.
It's funny to see MPAA president Dan Glickman talking about a future in which blockbusters with multimillion dollar marketing campaigns are treated in "a more evenhanded manner" — poor Michael Bay can't get his hands on China! Oh nooooo! — but the big question is if China wants more foreign blockbusters, and if they would conquer homegrown titles given full access. South Korean cinema thrived under a government quota, but took a hit when that quota was drastically weakened in 2006 due to a free trade agreement with the U.S., but Bollywood continues to hold its own against imports.
For the moment, at least, state-approved films dominate the Chinese box office with seemingly no official coercion; they've got both populist appeal and nationalistic cachet. (Of course, piracy is huge in China, so it's impossible to gauge the demand for what's officially unavailable.) Global juggernauts don't always translate (even if robot alien sequels apparently and terribly do); even if and when China eventually complies with the WTO, Hollywood films could genuinely always be second place. For a change.
[Photo: Michael Bay is ready to… Transform! DreamWorks SKG, 2009]