Fall Preview: Anywhere But a Movie Theater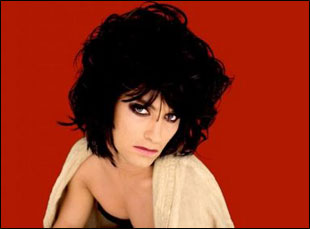 Posted by Stephen Saito on
With a new film from Sally Potter arriving online and John Boorman and Peter Greenaway's latest work exclusively hitting DVD shelves, enjoying a night at the movies no longer necessarily means at your local theater (though we've got the lowdown of what's playing there as well). From August to October, one doesn't need to move from the couch to see a Val Kilmer double bill, a James Franco-Sienna Miller romantic comedy and the last performance from the late, great Natasha Richardson, not to mention Robert Pattinson and Jet Li imports and a host of foreign films and documentaries well worth your time on demand, online and on DVD.
On Demand
The slow days of summer may be drawing to an end, but our sister company IFC Films is already ramping up for the fall with a slate heading straight from the festivals to the boob tube with their Festival Direct VOD program. This fall's titles include Col Spector's romantic comedy "Someone Else" (Aug. 5th), about a photographer (Stephen Mangan) in the unenviable position of choosing between Lara Belmont and Susan Lynch; the British drama "Cass" (Aug. 5th), about a football hooligan who's adopted into a proper family; Brad Coley's experimental drama "The Undeserved" (Aug. 12th); the 2008 Slamdance comedy "A Quiet Little Marriage" (Aug. 19th) with Melanie Lynskey and "It's Always Sunny in Philadelphia" star Charlie Day. In September, Festival Direct will unspool "Four Days in September" director Bruno Barretto's latest Brazilian thriller "Last Stop 174" (Sept. 2nd); the Rob Riggle-Matt Walsh-Rob Huebel wedding comedy "May the Best Man Win" (Sept. 9th); Radu Muntean's award-winning Romanian dramedy "Boogie" (Sept. 16th); and Duane Hopkins' British youth drama "Better Things" (Sept. 23rd). And in October, coming to your screen are "Public Sex" (Oct. 7th); Korean horror film "Death Bell" (Oct. 14th); and Jon Wright's Brit horror comedy "Tormented" (Oct. 21st), about a high school student who comes back from the grave to torture his old classmates.
Magnolia Pictures has an exciting slate for the fall, as well, giving audiences the opportunity to go to their nearest arthouse or catch their fall slate on VOD. Already available is Bobcat Goldthwait's incendiary Robin Williams comedy "World's Greatest Dad," which doesn't hit theaters until August 21st. On August 21st, VOD audiences will be able to catch "Babel" screenwriter Guillermo Arriaga's directorial debut "The Burning Plain," which stars Charlize Theron and Kim Basinger in a multi-strand drama about women who want to run away from their pasts. If Thai kickboxing is more your thing, Tony Jaa's much-anticipated "Ong Bak 2" will come kicking down VOD on September 25th. Magnolia will also be bringing the acclaimed British thriller "Bronson" to VOD in September.
Online
The good folks at The Auteurs continue to provide some of the world's best films online, where film fans from around the globe can not only catch hidden gems but discuss them afterwards. In addition to their ongoing festival with the World Cinema Foundation — which under the watchful eye of Martin Scorsese includes the 1964 Turkish drama "Dry Summer"; 1973's Senagalese road movie "Touki Bouki"; Ahamed El Maanouni's 1981 Moroccan music documentary "Transes"; and the 1961 South Korean classic "The Housemaid," all for free and accessible from anywhere in the world — The Auteurs has teamed up with the Criterion Collection for month-long festivals from the latter's considerable archive and will add two more acclaimed films to their online collection for American audiences, Alexander Sokurov's "Alexandra" and Christian Petzold's German domestic drama "Yella" this fall. Members of the online community in the U.S. will also want to keep an eye out for an advanced screening of Claire Denis' "35 Shots of Rum" that will pry them from their computer screens.
Babelgum will unveil one of the most notable online debuts to date with the September release of Sally Potter's "Rage," the latest from the "Orlando" filmmaker that premiered at this year's Berlinale. The film lends itself to an episodic online release, since the send-up of the fashion industry is comprised of interviews following a potential homicide case on the catwalk. Jude Law, Dame Judi Dench, Steve Buscemi, Eddie Izzard, Lily Cole, John Leguizamo and Simon Abkarian are among those deposed in the satire, which will be available online as well as on mobile phones, DVD and a limited theatrical release. Babelgum also struck a deal recently with Cinetic Rights Management to release six more online exclusives through the end of the year, including the noirish British thriller "Jack Says"; the 2000 streetball doc "On Hallowed Ground: Streetball Champions of Rucker Park"; Cristobal Valderrama's 2007 Chilean comedy "Scrambled Beer"; Jon Favreau fave Faizon Love's kung fu comedy "Tao of the Golden Mask"; and Devin Haqq's 2005 thriller "The Assassin."
B-Side Entertainment continues to bring acclaimed festival films directly to the public with a trio of documentaries landing this fall — in early September at the Penny Arcade Convention in Seattle, B-Side will set up a screening of "Nerdcore Rising," the amusing doc about M.C. Frontalot, the "Godfather of Nerdcore," the genre of rap music dedicated to such pursuits as "Star Wars" and robots. B-Side will follow up with full-on national screening tours that you can bring to your town of "Chops," a Tribeca Film Fest pick that tells the inspiring story of a group of high school students from Jacksonville, FL who fine-tune their musical abilities to compete against the best in the country at the Essentially Ellington Festival in New York, and "Last Cup: Road to the World Series of Beer Pong," Dan Lindsay's doc that shows those who take the drinking game seriously enough to stage a national championship in Las Vegas and follows each of the competitors as they fill their cups to the hilt.
Since launching Cinetic FilmBuff in July, Cinetic Rights Management is moving full steam ahead both online and on cable VOD with a mix of new and classic indies. For those who don't have FilmBuff, Cinetic will release online "Inning By Inning," Richard Linklater's portrait of University of Texas baseball coach Augie Garrido, college baseball's winningest manager. Then in September, audiences in New York will be able to see writer/director Jeremy Davidson's drama "Tickling Leo" at the Quad Cinema, but Cinetic will make the film, starring Eli Wallach as a survivor of the World War II "Kastner train" exchange who reexamines his family's role in the aftermath, available online nationally, with a cable VOD release to follow. Cinetic will also make punk fans and film fans alike happy in September with the online release of Susan Seidelman's cult classic "Smithereens."
Any fan of documentary films will want to make sure to check SnagFilms on Fridays through August where the site's SummerFest continues with the online debuts of many critically acclaimed documentaries arriving direct from film festivals, kicking off the month with Bill Ross' SXSW award-winning and much-admired "45365," an elegiac pastiche of life in small-town Ohio. As for SnagFilms' non-SummerFest slate, the site will debut Nina Seavey's amusing retirement community doc, "A Short History Of Sweet Potato Pie And How it Became A Flying Saucer"; Jamie Meltzer's Silverdocs-approved border crossing doc "La Caminata"; and the 2006 biodoc of the late The Who bassist John Entwistle, "An Ox's Tale."