Arman Bohn – "Combat" vid taps childhood musings.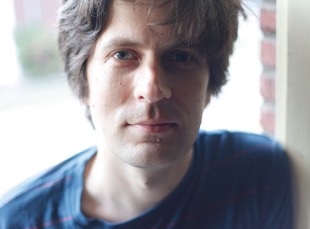 Posted by Brandon Kim on
Arman Bohn got his start playing music well over a decade ago in a couple college bands in Bellingham, Washington. Back then he played with Nick Harmer on bass, Ben Gibbard on drums, and later Jason McGerr – now known as Death Cab for Cutie. Bohn recently released his first solo album, Bits, and has been systematically shooting videos for all the tracks himself, most impressive.
He clearly got enough proper play time in his childhood, and like many of us, decided it was worth remembering and revisiting. There's a lot of inspiration there if you can tap into it, after all, you spent many years creating most amazing worlds – why bury them? Never trust a child that talks about what a "big" boy or girl he/she is all the time. The one's that show no interest in the beauty of the moment, in such a hurry to be "grown up." They're the ones who never get there, but they're such overbearing alpha holes they don't realize it.
Not so with Mr. Bohn! Exhibit A, his video for "Combat." He shot it in HD at a Model Railroad Club in Portland using a mix of stop motion and live action, and a slew of inventive techniques including hacked firmware scripts and his own miniature camera dolly. Miniatures rule.