Real-life Mumbai Heroes: Project Crayons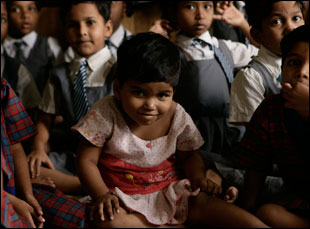 Posted by IFC on
We here at IFC would like to introduce Project Crayons, an amazing organization in Mumbai that supports Indian girls in distress by providing shelter, education and healthcare in their group home.
We're grateful that Project Crayons invited us to film at one of their locations, Udaan Ghar, and to feature many of their girls in our upcoming miniseries "Bollywood Hero."
If you're interested in supporting Project Crayons, find out more at their website, or make a donation via their fiscal sponsor The Samburu Project (please include a note that the donation is intended for Project Crayons.)
Learn more about the organization by checking out the video below.