Michael Jackson planned film about foster kids, Uri Geller, macabre Halloween release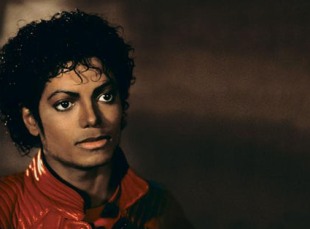 Posted by Brandon Kim on
Before he died, Michael Jackson's sad childhood was often neglected by media reports that favored focusing on what a weirdo he was. But Jackson's troubled childhood made him who he was and drove all those kid-centric movies, charities, and Neverland Ranch fun times. Rather than incriminating, his history seems to validate his good intentions, however ill-conceived. Further case in point, the King of Pop had recently "committed to co-direct and fund" a drama about foster children, tentatively called "They Cage the Animals at Night" [NYDailyNews]
If you've never seen "Louis, Martin & Michael," a Louis Theroux documentary about his quest to interview Michael Jackson, google it. Louis is brilliantly awkward whether you're interested in the crazies he interviews or not. This one stands out with a frightening Joe Jackson interview where he callously admits to whipping a young Michael. Louis also talks with Michael's friend Uri Geller, a ginormous trip artist.
Geller's cashing in on lots of private footage and a doc with the lamest title ever: "My Friend Michael Jackson: Uri's Story." From the Guardian report, so far it sounds like a feature about the two on a shopping spree at Harrods, and some misty, water-colored snippets of Uri's wedding with best man Michael Jackson. God what I wouldn't give to have Michael at my wedding, right?
It's close to midnight and something evil's lurking in the dark. Sony Pictures is acquiring the rehearsal footage and prearranged video accompaniments for Michael's now defunct This Is It tour for something like $60 million and making a film out of it. It might be in 3-d. It's slated for an October 30th release [Variety]. Girl, you know it's thriller, thriller night.