Comic-Con: Musings from the Back of the Twiline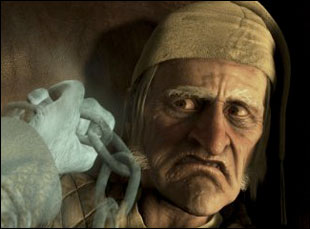 Posted by Stephen Saito on
Everyone likes to pick out trends each Comic-Con, but at this year's four-day geek bacchanal, where the film panels once again have equal (if not greater) priority to comic books, there seems to be a genuine one developing as the faceless franchises that usually reign over the convention have given way to the some of the world's best directors pushing the limits of their craft. Sure, "Twilight" fans camped outside the San Diego Convention Center (forming what our own Matt Singer dubbed the "Twiline") for a glimpse of Robert Pattinson yesterday, and Saturday's "Iron Man 2" panel, said to include Mickey Rourke and Scarlett Johansson in addition to Comic-Con vets Jon Favreau and Robert Downey Jr., will likely be one of the Con's major events. Yet it was watching Tim Burton's "Alice in Wonderland" footage yesterday morning that made me realize that, just as Neil Gaiman, Todd McFarlane and Frank Miller roam the halls outside, this year's collection of filmmakers represents something unusual in a world filled with sequels and remakes — a place where artists working on some of the biggest canvasses imaginable can be appreciated as such.
It's an idea endorsed by Robert Zemeckis, who referred no less than five times to the motion capture technology he's long championed as an "artform" — and one that he'd "like to send out into the world" before considering making another live action film. With moderator Patton Oswalt frequently resorting to the word "awesome" to describe what was being shown, Zemeckis unveiled a scene from his latest, "A Christmas Carol," that featured Jim Carrey in three roles (out of eight total) – he plays the miserly Scrooge, who attends to the corpse of Jacob Marley by taking the coins off his eyes, then is visited by Marley's ghost,, who's draped in chains and eventually dislocates his jaw in a gruesome way, particularly in 3-D. Following a quick montage similar to what's in the film's teaser trailer, Oswalt sarcastically said as the lights came up, "Christmas has never been more fun," to which Zemeckis matter-of-factly replied, "It's a ghost story."
If "A Christmas Carol" was darker than expected, Tim Burton's "Alice in Wonderland" presentation was certainly brighter, from the tinge of the Mad Hatter's orangish hair (about which Burton cheerily confessed, "We scalped Carrot Top") to the brilliantly blue dress that Mia Wasikowska's Alice dissolves into as she shrinks. Even though the footage (with a particularly effective use of MGMT's "Time to Pretend" for a score) played like gangbusters, Burton looked ready to leave shortly after taking the stage and said as much when Oswalt insisted on showing the footage a second time. The director admitting during the brief Q&A with the fans that he felt like the White Rabbit with a stopwatch when it came to the film's grueling schedule. But after a few perfunctory questions from the audience — the most bizarrely intriguing of which was Burton's insistence on not calling Helena Bonham Carter his wife — the director played along as Oswalt introduced Johnny Depp to the screams of the Comic-Con masses. Depp's appearance felt a bit like Sly Stone at the 2006 Grammys, minus the gold Mohawk — he came, he saw, he conquered, all without saying a word, then left with many women in the audience gasping for air.
Many of those same women were close to fainting once the "Twilight: New Moon" panel began, but while the choice of two exclusive clips made sure to showcase Taylor Lautner's new washboard abs and Robert Pattinson unbuttoning his shirt, the most naked moment came when director Chris Weitz broke up the conversation late in the panel to thank "Twilight" studio Summit after telling the audience, "The last film I made ['The Golden Compass'] ended up being recut by the studio," and adding that this film "has been a tremendously rejuvenating process for me." He also talked about how he couldn't even take bathroom breaks while the film was shooting in Italy for fear of being mobbed by rabid fans, which was demonstrated once again by the blur of bedazzled "Team Edward" and "Team Jacob"-t-shirt-wearing women who slept outside the convention center the night before. The footage they were rewarded with didn't waste time trying to persuade converts and played directly to "Twilight"-aholics with Jacob (Lautner) teaching Bella (Kristen Stewart) how to ride a motorcycle. After seeing premonitions of Edward (Pattinson), she crashes the bike and begins to bleed, leading Jacob to do the natural thing and take off his shirt to wipe her forehead. (Lautner later complained that Portland isn't his favorite place to be barely clothed.)
For the less vociferous — but sturdy! — minority of men passing the time in Hall H who booed the vampire romance proceedings, a reward arrived later in the day when "Layer Cake" director Matthew Vaughn came out to present about 20 minutes' worth of footage of his latest film, "Kick-Ass," an adaptation of the "Wanted" creator Mark Millar's comic book about a group of average kids who build themselves into superheroes. Although an earlier 3D presentation of a montage of kills from "The Final Destination" earned an healthy round of applause, for this crowd, that was merely a teaser for the ultra-violence of "Kick-Ass," which was alternately funny and shocking and achieved perhaps the only spontaneous standing ovation of the day. It was in response to a clip in which the titular hero's (Aaron Johnson) attempts to ask his girlfriend's ex to stay away results in a situation where he's in over his head amongst a group of thugs and is bailed out by a purple-haired 12-year-old nicknamed Hit Girl ("500 Days of Summer" Chloe Moretz) with a special talent for wielding all kinds of blades. (As a later scene in a montage would show, she's also good with gun — running down a hallway Angelina Jolie-style and reloading on the run by tossing the cartridges of bullets in front of her and catching them in mid-air.)
If this sounds dangerous, it was nothing compared to the fact that Vaughn was showing this footage without having a distributor, something that he alluded to by comparing the situation to "Gladiator," where a thumbs up could result in a studio pick-up and a thumbs down…well, he left that to the imagination. While it's unlikely that the film, which co-stars Nicolas Cage as Hit Girl's father, won't be picked up by someone, it remains to be seen how much a boisterous response at Comic-Con can sway a studio exec wary of explaining to parents' groups why there's a scene of Cage target practicing on his young daughter.
Odds and Ends We Didn't Know Before Day Two of Comic-Con:
1. Daft Punk wear their headgear 24/7
When a fan of the French electronica duo grilled "Tron Legacy" director Joe Kosinski on what his plans were for the film's soundtrack, Kosinski told him that he took duo Guy-Manuel de Homem-Christo and Thomas Bangalter to "a mysterious pancake breakfast" in Los Angeles. When pressed about whether they wore their famous helmets, Kosinski replied sharply, "They always wear their helmets." Kosinski also guaranteed that at some point down the line Daft Punk will be performing their soundtrack live.
2. One of Robert Pattinson's legs is shorter than the other.
In response to a question on whether he'll make more comedies like "How to Be," the "Twilight" star confessed he doesn't necessarily think he's an able comedian, but cited his differently sized legs as a natural source for pratfalls. [Bonus useless trivia: When a fan asked if he'd like to continue doing open mic nights, Pattinson said, "I would, [but] I'm just too pussy, I guess."]
3. As a general rule, creating something for your kids will not work out well.
During the "Kick-Ass" panel, Mark Millar said he wanted to make something his daughter could watch. With his creation of Hit Girl, the young heroine who kills people with a variety of knives and cusses like a sailor, he may have honored his own daughter, but now can't take her to see the film. In the panel that followed for his new movie "Thirst," "Oldboy" director Park Chan-Wook lamented through a translator that he finally decided to let his daughter watch one of his films, "I'm a Cyborg, But That's Ok." When asked for her opinion, she told him "Well, it's okay, but it's not 'Pirates of the Caribbean', is it?"
[Additional photos: Johnny Depp as The Mad Hatter in "Alice in Wonderland," Walt Disney, 2010; "Kick-Ass," Plan B Entertainment, 2009]