Best films to jam to before heading to the Caribbean (Pt. 1)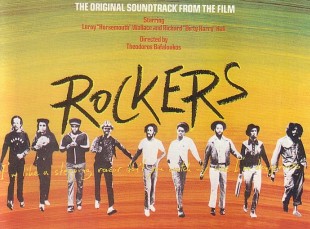 Posted by Brandon Kim on
I'm not the most well traveled person but I have been all around the Caribbean, several times even. Jamaica more times than I can recall accurately, Grand Cayman, Cozumel (I think that counts), even Haiti. Cruised around Fidel's Cuba trying to spy on Guantanamo Bay with some binoculars my 5 year old nephew picked out. I still don't know if I was trying to spy on the Cubans or Americans who have shacked up in their bay because the whole thing is confused, it plays with my steel sense of nationalism.
How is it that we have a facility in foe-like Cuba when we don't even have normal relations with them? Didn't Bush see "Red Dawn?" Good times. Turns out I'm off on a plane to try and find all this out and more. Well, I'm going to Jamaica again for a bit of annual family time, and I'll at least ask around.
In celebration of this, I've put together this list of the best films to put me in the mood. I probably missed something like "Yellowbeard" and if "Mutiny On the Bounty" took place in the Caribbean it'd be here:
"I am Legend"

I thought for just over 48 hours that I'd be working on this picture in the production office, but I was apparently beat out by someone who had accounting experience at the last minute. Whatta nerd that person must be. Many months later I swallowed my pride, went to the theater, still burnt at the missed opportunity (on paper the film was so up my alley) and paid hard fought wages to see something I should have worked on in the first place. I loved it. I love this film. I love Will Smith loving Bob Marley cause he's not a hippy. Sometimes big productions pull through, this one of em. I love you.
"Live and let Die"

One of the most hilarious Bond films, it also has a Paul and Linda McCartney tune as it's main theme. Everyone could use a little more Wings/McCartney in their life. Yaphet Kotto's Dr. Kananga is more outrageous than "Dune's" floating fat man and I dig that he keeps a virgin psychic (Jane Seymour) around on his Caribbean island.
"Rockers"

Look on this clip mon. The classic film about the Jamaican music scene in the late 70's. Few other places in the world have been more inventive, made more original music than this little island. It once bristled with geniuses… and there's always more to discover. You don't have to like Reggae to like the breadth of Jamaica's contribution to music and you don't have to even like Jamaican music to dig this film. Brush up on your Patois. "I support that to the fullness."