Mama take this badge off of me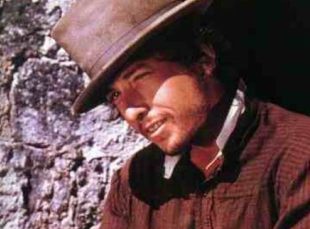 Posted by Brandon Kim on
All the hubbub about Bob Dylan lately has inspired me to listen to a bunch of his records, something I don't normally do. I have some favorite Dylan songs and give props but, I've never been a big fan. You see, I had the unfortunate experience of having some friends and acquaintances who just loved him so much they purposefully left little behind for me. I'm sure there's some parallel in your life.
Allow me to indulge in this illustrative tale. There was one guy in particular who aggressively hoarded Dylan to himself. The kind of guy who hosts a "dinner" party, but there's just a bowl of old pretzel's and warm microbrew sitting out on the kitchen table when you arrive. I don't don't care for pretzel's, they're dry and boring. And I don't drink warm beer, I like whiskey or wine because they make me feel alive, not bloated, but I make the best of things. I mingle and have some laughs, and quietly organize people to leave for more interesting places. But this time before I could make the move, the host gathered everyone around and unveiled his purpose in the gathering – which was to make all his friends sit silently and listen to his amateur covers of hit Bob Dylan songs, one after the other, in the uncomfortable apartment. It was all too familiar a trap. Bob Dylan was his guy, don't you get it? You'll never know enough about him, or love him nearly as much, and you're reminded about it frequently.
But I'm over it now, mostly. And in celebration of that, here's my favorite things about Bob Dylan:
His Outhouse.
Apparently, Dylan has a porta-potty on his property that is so potent, it is making his neighbors ill. The story in the LA Times reads like a Monty Python skit.
"The Times They Are A'Changin'" in "Watchmen."
While "Watchmen" fans are often the kind of uber fanboys that leave little room for others to embrace what they live for, and while that film uses music like an intern at a porn company, I cannot help but love that intro.
The Civil War
Here's a snippet, from the Times Online interview.
BF: Did you feel all the music Elvis must have heard?

BD:No, but I'll tell you what I did feel. I felt the ghosts from the bloody battle that Sherman fought against Forrest and drove him out. There's an eeriness to the town. A sadness that lingers. Elvis must have felt it too.
"Queen Jane Approximately"
It's one of my favorite songs. You can find it on the album Highway 61 Revisited.
And best of all, Bob Dylan's scoring of he Peckinpah film, "Pat Garrett & Billy the Kid," in which he also stars with one helluva cast.