When Missing Actors Return to the Franchise Fold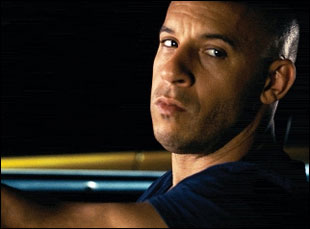 Posted by Matt Singer on
Actor: Robin Williams
Film: "Aladdin and the King of Thieves" (1996)
Period Between Franchise Appearances: Four years, one film
Getting Robin Williams to play the Genie in "Aladdin" didn't take a lot of money, but it ended up costing Disney a fortune. Williams initially agreed to take on the role for scale on the condition that the studio not use his likeness or performance to advertise the film. (Williams was already headlining Barry Levinson's "Toys" when he signed on to "Aladdin," and didn't want to hurt his live-action film's chances at the box office.) Then-Disney studio chief Jeffrey Katzenberg realized Williams' dynamic performance was the film's most bankable element and convinced the star to permit the Genie to appear in 25% of the advertising before milking that quarter for everything it was worth. Eventually, the feud (whose full details are available here) resulted in a hurt Williams vowing never to work for Disney again, which meant his part in the 1994 sequel "The Return of Jafar" and resultant television series would be filled by voice actor Dan Castellaneta.
Castellaneta had already recorded the Genie's lines for the third film, "Aladdin and the King of Thieves," when Joe Roth, Katzenberg's replacement at Disney, smoothed things over with Williams by offering him a public apology on behalf of the company. Williams accepted and returned for "King of Thieves," bringing with him a slew of improvised characters and impressions (including Sylvester Stallone, Forrest Gump, Marlon Brando and Williams' own Mrs. Doubtfire) and imbuing the blandly animated project with a much welcomed blast of energy. He wasn't quite so shy about receiving credit for his work this time around, either; the other eight leads (including John Rhys-Davies, Gilbert Gottfried and Jerry Orbach) share one title card while Williams gets one all to himself.
Actor: John Franklin
Film: "Children of the Corn 666: Isaac's Return" (1999)
Period Between Franchise Appearances: 15 years, four films
When last we see Isaac Chroner, the diminutive leader of the first "Children of the Corn," he's strangling his rival in the cult in retaliation for having been crucified, consumed by a glowing red blob of energy and shot into the sky as if out of a cannon. It's not entirely clear what happened to him after that: the film's heroes blow up Isaac's corn field along with the giant red cloud floating above it, but there's no resolution for the evil little tyke himself. Fifteen years later — or 19 years later, according to the chronology provided within the film — Isaac (played once again by John Franklin) reawakens from a coma in Gatlin, Nebraska in order to fulfill some prophecy about the first-born son and daughter of the munchkins of the maize copulating in order to produce a new heir to the legacy of "He Who Walks Behind the Rows."
Franklin, who was pushing 40 at the time of the film's release, was way too old to play a Child of the Corn, who by cult bylaw 23B must be sacrificed to the pagan gods upon reaching their 19th birthday. Still, he delivers a performance that's arguably creepier than the one he gave in the original film. A hormonal disorder left Franklin looking younger than his years — he was already in his mid-twenties when he shot the first "CotC" — and in this film, he has the wrinkles of a middle-aged man, but the physical stature and thin, reedy voice of someone much younger. The disconnect is unsettling, to say the least.
Actor: Sam Neill
Film: "Jurassic Park III" (2001)
Period Between Franchise Appearances: Eight years, one film
The first "Jurassic Park" sequel followed Jeff Goldblum's Ian Malcolm character on a journey to a secondary island of dinosaurs prompted by a visit with the park's founder John Hammond (Richard Attenborough). The one-character-from-the-original-as-lead, another-in-a-cameo format returned in "Jurassic Park III" with different participants. In the third and, as of this moment, final "Jurassic Park," paleontologist Dr. Alan Grant (Sam Neill) leads an expedition to the mysterious and dino-inhabited Isla Sorna after a visit with his ex-girlfriend Dr. Ellie Sattler (Laura Dern).
Neill slips comfortably back into the role of Grant, with its appealing mixture of authoritativeness and sardonic wit, and his American accent remains so airtight you completely forget the guy hails from New Zealand. Still, appreciative as his producers must have been, Neill oversold it a bit when, on the press tour for the film, he insisted that this was his definitive "JP" appearance. "I wasn't entirely happy about what I had done in the first film," he told the web site Dark Horizons, "and I wanted to do it right this time. I feel, in a sense, that I have, and I'm happier with the character this time around." To me, running from one dinosaur looks a lot like running from another dinosaur, but who am I to judge? This guy's the expert.
[Additional photos: Jamie Lee Curtis in "Halloween: H20," Dimension Films, 1998; Jean-Claude Van Damme in "Universal Soldier: The Return," TriStar Pictures, 1999; John Franklin in "Children of the Corn 666: Isaac's Return," Dimension Films, 1999; Sam Neill in "Jurassic Park III," Universal Pictures, 2001]