When Missing Actors Return to the Franchise Fold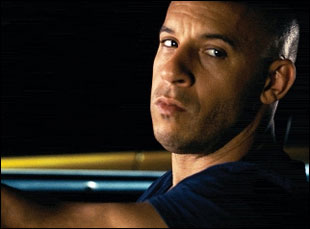 Posted by Matt Singer on
This week's "Fast & the Furious" is the fourth film in an eight-year-long franchise, but only the first to reunite all four stars from the original cast: Vin Diesel, Paul Walker, Michelle Rodriguez and Jordana Brewster. (Walker alone starred in 2003's "2 Fast 2 Furious," while Diesel made an uncredited cameo in 2006's otherwise unrelated "Tokyo Drift.") Speaking about the film this week with the New York Times, Diesel said "It's kind of tricky to revisit a character so long after the fact. But it's very cool on a lot of levels to be able to go back to high school and do it all over again."
Returning to a long-running franchise after being missing in action isn't just difficult; it's also unusual. Even if a film series lasts long enough to permit a star to leave and then return, it only happens with the right alchemical mix of fan interest, career desperation, big paychecks and ego-stroking. Here are five memorable examples:
Actor: Jamie Lee Curtis
Film: "Halloween: H20" (1998)
Period Between Franchise Appearances: 17 years, four films
Jamie Lee Curtis starred in the first "Halloween" sequel — which picked up the action just seconds after the original film — but was absent from the third installment (which had nothing to do with any of the others) as well as the three that followed. Like many moviegoers, "H20" pretended those non-Curtis films never happened ("You mean Michael Myers isn't really the pawn of an ancient Druid cult?!?") and picked up Laurie's story two decades later.
Now living with her son (Josh Hartnett) and his terrible haircut as the headmistress of a private school, Laurie remains haunted by the memories of Halloweens past. Everyone tells her to get over herself, and she's almost ready to move on when — wouldn't you know it — Michael begins to introduce her students to his knife collection.
Though the early slasher sequences are as stale as the air inside Michael's William Shatner mask, the screenplay by Robert Zappia and Matt Greenberg does a nice job exploring Laurie's mental anguish, and Curtis never phones her performance in. Plus, the finale, in which she gets fed up and decides to kick the shit out of Michael, is totally badass. Too bad the next film, 2002's "Halloween: Resurrection," negated the whole thing and turned Laurie back into a victim. At least they didn't turn her into a Druid.
Actor: Jean-Claude Van Damme
Film: "Universal Soldier: The Return" (1999)
Period Between Franchise Appearances: Seven years, two films
In "Universal Soldier: The Return," dead soldiers are reanimated in something called a "Rejuvo-Booth." By the time this fourth "Universal Soldier" rolled around, Jean-Claude Van Damme's career needed some time in there as well. Van Damme avoided the series' two TV movie spin-offs, but after a slew of flops, things weren't looking rosy for JCVD by the turn of the millennium. But if Van Damme's return to one of his more popular roles made sense, the movie he chose to do it in did not.
In the original film, he plays Luc Deveraux, a soldier killed in Vietnam and brought back to life by a secret government program that turns him into a perfect killing machine called a "UniSol." A couple years later, Deveraux is miraculously and inexplicably cured and is a normal guy; or at least as normal as a guy who does spin kicks and splits in tight jeans can be. Plus, he's working for the same group that makes the UniSols, with no apparent moral qualms about helping to create the next generation of corpsey super soldiers.
It's hard to believe the guy who delivered that heartfelt performance in last year's "JCVD" is the same meathead who here exchanges flat-as-a-pancake banter with his romantic love interest ("I…uh…saw it on '60 Minutes!' ") and gets into overly heated arguments with an evil computer ("You left me no choice! YOU KILLED DYLAN!"). Still, ceaseless stupidity and all, there's something prophetic about the tone of "The Return." When the stodgy general comes and shuts down the UniSols, he tells Van Damme's boss "The big spending of the Cold War era is over," and he may as well be talking about the budgets of Van Damme's movies.