SUPER TUESDAY: New Album Releases (April 28)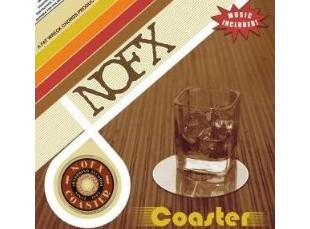 Posted by Jim Shearer on
West coast punks don't want you to put beverages on the table without using protection, two well-known Bens have new releases this week, a well-known Bob drops his 33rd solo album, get ready to start saying "Mike Jones" again, and a handful of bands (that you might not have heard of) deliver us some quality tunes:
NOFX, Coaster (left)
Who said west coast punk rock couldn't be sophisticated? Using a coaster is a great place to start.
Ben Lee, The Rebirth Of Venus
Ben Lee channels his inner female–who happens to really like pop music.
Bob Dylan, Together Through Life
Solo album number 33–wow!
Heaven & Hell, The Devil You Know
Think of it as Black Sabbath without Ozzy (it actually is the late-era Black Sabbath, just with a different name).
Ben Folds, University A Capella!
As the title suggests, yes, this is an a cappella album.
Mike Jones, The Voice
…that keeps repeating his name over and over again.
Tech N9ne Collabos, Sickology
What is Tech N9ne Collabos? Collabos with Tech N9ne, duh.
Crocodiles, Summer Of Hate
Is that The Strokes' Julian Casablancas on their album cover?
Immaculate Machine, High On Jackson Hill
Canadian indie-pop, more suited for the indie kids than the pop ones.
Pink Mountaintops, Outside Love
Out next week, available on iTunes this week.
Settle, At Home We Are Tourists
So that's why I'm always taking so many pictures.
Paper Route, Absence
Pop-rock with digital electronic assistance.
Young Love, One Of Us
Sophomore album from NYC dance-rock act.