SUPER TUESDAY: New Album Releases (April 14)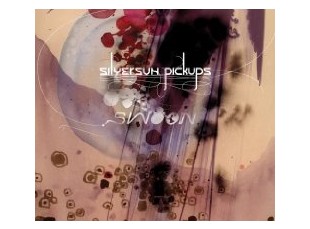 Posted by Jim Shearer on
Silversun sells Swoons down by the seashore, Jill Sobule's fans do her a solid, Beck kicks it old school, Pastor Troy wants to be felt or killed, Medeski, Martin & Wood complete two-thirds of their trilogy, and buy just about every Metallica song ever made for a hundred bucks:
Silversun Pickups, Swoon (left)
This is not intended to be a Smashing Pumpkins reference, but every new Silversun Pickups release makes me care less and less about Smashing Pumpkins reunion tours and albums.
The Rakes, Klang
Catchy, punky UK band's third album.
Great Northern, Remind Me Where The Light Is
Right over there by the nightstand.
Medeski, Martin & Wood, Radiolarians II
The second in a planned Radiolarians trilogy.
Metallica, The Metallica Collection
You can buy every Metallica song ever made on iTunes for $99. Damn, why did I waste all those years collecting their album, rarity, and b-side tracks?
Bill Callahan, Sometimes I Wish We Were An Eagle
Oddly (and pleasingly enough), this album from the former Smog namesake, reminds me of Lou Reed hanging out with the folks at Little House On The Prairie.
Jill Sobule, California Years
The original girl who kissed a girl (and really liked it) is back with a new album funded by her fans.
Beck, One Foot In The Grave (Expanded Edition)
Old school Beck!
The Kills, Black Balloon EP
An EP? There's only three songs on it. Back in the day we used to call this a maxi-single.
Pastor Troy, Feel Me Or Kill Me
Is there a third option?