Ben Lee Embraces His Inner Female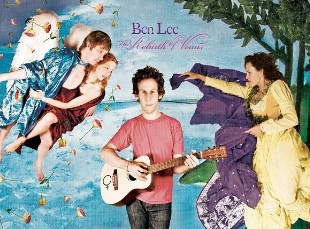 Posted by Jim Shearer on
Ben Lee's seventh studio album, The Rebirth Of Venus, will be released stateside this upcoming Tuesday, but if you don't want to wait a week to listen to it (or swap digital files with your friends overseas), Lee is currently streaming it–in its entirety–on his MySpace page.
(left: I can't say Ione Skye's name without thinking of macaroni.)
A portion of proceeds from the sale of the album will be donated to FINCA, a program that offers financial services to the world's lowest-income women entrepreneurs. Speaking of women, Lee is dedicating his album to Venus, the Goddess of Love and Beauty, and said in recent press that the strongest feminine qualities–compassion, nurturing, creativity, spontaneity, intuition, playfulness, tenderness and warmth–are qualities that all men and women need to cultivate.
The Rebirth of Venus features an appearance from fellow Aussie, Missy Higgins, as well as Cary Brothers, Patience Hodgson (The Grates), John Alagia (producer of Ripe) and longtime collaborators and musicians, Lara Meyerratken and Nic Johns.
Lee's fiancé, actress Ione Skye (she's Aussie too), appears on the cover of the album. And keeping with the embracing-your-inner-female theme, Lee's guitar also bares the female symbol, which was inspired by the hand mirror and comb of, you got it, Venus.