Are you a hot rocker mom?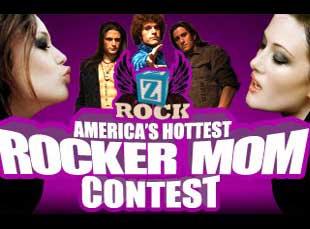 Posted by IFC on
We're holding a contest to find "America's Hottest Rocker Mom" to celebrate Season 2 of our original comedy series "Z Rock." The Z Rock boys (Paulie Z, David Z and Joey C) and guest star Sebastian Bach will act as judges. The finalists will win a trip to NYC to compete for the $5000 grand prize.
Are you a hot rocker mom? Here's your chance to prove it — you can enter online by May 14th at midnight right here at IFC.com. All you have to do is provide one or more photos of your smokin' self, plus your favorite rock song, favorite rock band, best rock concert moment, biggest rocker crush and a statement explaining why YOU should be chosen as America's hottest rocker mom.
For full details, visit the contest at IFC.com/rockermom. You can also who else has entered and rate the entries from "Frosty" or "Super-Hot!"