On Anime: Can Live-Action Adaptations Work?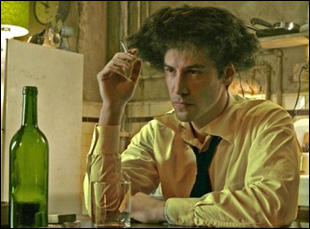 Posted by John Lichman on
There was a time when an introduction to anime meant grainy VHS tapes, glaring yellow subtitles and getting used to gratuitous violence and fan service. Box art plastered with magical sailor girls, bulky robots and shirtless heroes made it look more like you were purchasing fetish porn rather than glorified genre films. But for more than a decade now, anime has been working its way from obscurity to a recognized global art form that only began as a medium for kids. TCM aired Ghibli films, Hulu offers a swath of series both recent and classic, and, yes, IFC has also gotten into the game. Beyond the realms of television, the films of anime greats Hayao Miyazaki, Satoshi Kon and Mamoru Oshii regularly premiere at festivals alongside work from Wim Wenders and Woody Allen.
Alas, cultural acceptance draws the attention of Hollwood, and as anime comes into its own, the number of live-action adaptations is growing at an alarming rate — especially of those titles that were once nothing more than Saturday cartoons, like "Voltron," "Robotech," "Speed Racer" and even "Dragonball." Scarier is the way that highly regarded modern classics like "Cowboy Bebop" have suddenly become the inspiration for major feature films, with A-list actors like Keanu Reeves signing on to produce and star. The common response to these adaptations tends to be: "Huh?"
That was literally the response of Akira Toriyama, creator of "Dragonball," who's already distancing himself from "Dragonball Evolution," the project based on his creation that will hit theaters in April. He told Anime News Network, "As the original creator, I had a feeling of 'Huh?' upon seeing the screenplay and the character designs, but the director, all the actors, the staff, and the rest are nothing but 'ultra' high-caliber people. Maybe the right way for me and all the fans to appreciate it is as a new 'Dragonball' of a different dimension. Perhaps, this might become a great masterpiece of power! Hey, I look forward to it!!" It wasn't what could be described as a ringing endorsement.
At the New York Comic Con, while promoting his new film "Yatterman" — itself an off-the-wall anime adaptation — Takashi Miike was asked during a press conference how he felt about the upcoming American adaptations. "The fact that another culture can embrace the concepts and stories we create is a great compliment," he said, "but I feel we could do them better." Fair enough, but I'd say there's room for debate. The Wachowski brothers' take on "Speed Racer" is infinitely better than the series it was modeled after, and may be the most vapid-but-pretty special effects spectacle ever shot.
Considering the simplicity and technical limitations of the material on which it was based, "Speed Racer" is a masterpiece, using its $120 million budget to obliterate all memory of the show's habit of reusing character faces and leftover impressions from Osamu Tezuka's break-neck production style. That said, the setup of "Speed Racer" the series is so rudimentary simple that a child could easily follow it. That wasn't the case with the film. While critics complained about its lack of plot, no one seemed to recall how rudimentary the show's logline was: "Speed goes to a new track and races a new race each week."