Best Female Lead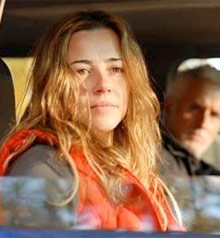 Linda Cardellini
Film
Return
Linda Cardellini shot to fame in the cult classic television show Freaks & Geeks, which launched a generation of actors including Linda, Seth Rogen, James Franco and writer/director/producer Judd Apatow. Cardellini's diverse career has allowed her to work with accomplished filmmakers such as Ang Lee in the Oscar-nominated film Brokeback Mountain, for which she shared both SAG and Gotham Award nominations for Ensemble Cast.
On the small screen, Cardellini starred as Nurse Samantha Taggert in six seasons of NBC's internationally recognized series ER, and also co-starred in Larry McMurtry and Diana Ossana's highly rated CBS mini-series Comanche Moon. Her film roles include playing the notable role of Velma in the Scooby Doo franchise, and more recently in the independent films Kill the Irishman, Super and American Gun.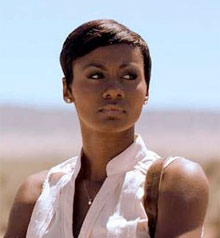 Emayatzy Corinealdi
Film
Middle of Nowhere
Emayatzy Corinealdi was born in Fort Knox, Kentucky and as an Army Brat, moved often, living in Germany, Ohio, and Kansas before settling down in New Jersey. In addition to Middle of Nowhere, her short and feature film credits include The Nanny Express opposite Vanessa Marcil, Akira opposite James Kyson Lee, Wednesday Again, Category 5 and Cordially Invited.
On the television side, her credits include a series lead role in the pilot Katrina, as well as The Young & The Restless, Cold Case and Romantically Challenged with Alyssa Milano. Most recently, she played a lead role in the BET film Gun Hill opposite Larenz Tate, which will air in 2013.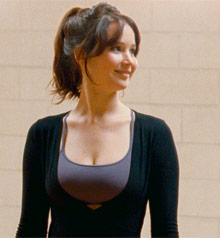 Jennifer Lawrence
Film
Silver Linings Playbook
Jennifer Lawrence has established herself as one of Hollywood's most promising actresses with a natural talent, striking presence and undeniable energy. Jennifer recently wrapped production on Serena, based on the novel by Ron Rash, and to be directed by Oscar® winner Susanne Bier.
Lawrence will star opposite Bradley Cooper as a newlywed couple who moves to North Carolina to start their timber empire. Their ambition is all-consuming and dangerous — neither is afraid to kill or destroy anyone who opposes them, but they're turned against each other when Serena finds she can't bear children and then launches a deadly vendetta against her husband's illegitimate son. The film is slated for a 2013 release.
Jennifer could recently be seen starring in The Hunger Games, the first installment of the big screen adaptation of Suzanne Collins' novel trilogy. Jennifer portrayed 'Katniss Everdeen,' a young woman who joins a fight-to-the-death contest to save her community. In September, Jennifer could be seen in Relativity's House at the End of the Street opposite Elisabeth Shue and Max Thieriot. Jennifer could recently be seen in Drake Doremus' Like Crazy opposite Anton Yelchin and Felicity Jones, and in Matthew Vaughn's X-Men: First Class as Mystique starring opposite Michael Fassbender and James McAvoy. She also starred alongside Mel Gibson and Anton Yelchin in The Beaver directed by Jodie Foster.
Previously, Jennifer's performance in Winter's Bone garnered her a 2011 Oscar® nomination for Best Actress in addition to nominations from the Screen Actors Guild Awards, Golden Globe Awards, Independent Spirit Awards, and Critic's Choice Awards. Additionally, she was honored with the Breakthrough Actress award by the National Board of Review, the Rising Star Award at the Palm Springs Film Festival, and the "New Hollywood Award" at the 2010 Hollywood Film Awards. The critically acclaimed film, directed by Debra Granik, also received an Oscar® nomination for Best Picture, Best Adapted Screenplay and Best Supporting Actor in addition to winning the 2010 Grand Jury Prize at the Sundance Film Festival.
Other film credits include a lead role in Guillermo Arriaga's directorial debut The Burning Plain, opposite Charlize Theron and Kim Basinger. The film premiered at the 65th Venice Film Festival where Jennifer won the Marcello Mastroianni Award for Best Young Actor. She also starred in Lori Petty's Poker House opposite Selma Blair and Bokeem Woodbine, for which she was awarded the prize of 'Outstanding Performance in the Narrative Competition' at the 2008 Los Angeles Film Festival.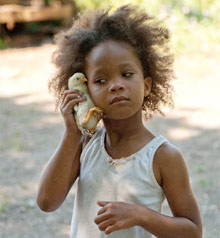 Quvenzhané Wallis
Film
Beasts of the Southern Wild
Quvenzhané Wallis was born on August 28, 2003, in Houma, Louisiana. She attends Honduras Elementary School and is in the 3rd grade. She is the daughter of Venjie Sr. and Qulyndreia Wallis. Qunyquekya, Venjie Jr., and Vejon are her siblings. Her favorite pastimes are reading, singing, dancing, acting, and playing her iPod and Nintendo DS. Her favorite TV stars/singers are China McClain, Selena Gomez, and Miley Cyrus, and her favorite food is stir-fry Alfredo Chicken. Her favorite sports are basketball, volleyball, dance and cheerleading.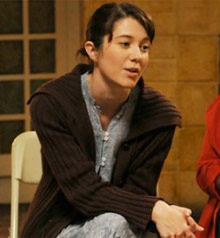 Mary Elizabeth Winstead
Film
Smashed
Mary Elizabeth Winstead began her career in performing arts at a young age in Salt Lake City, Utah and later studied dance at the Joffrey Ballet School in New York City. This summer, Mary starred in 20th Century Fox's period vampire adventure Abraham Lincoln: Vampire Hunter as 'Mary Todd' starring opposite Benjamin Walker. Timur Bekmambetov directed the film based on the book by Seth Grahame-Smith.
Previously, Mary starred in The Thing, a thriller movie about researchers at a research site in Antarctica who discover the existence of an alien craft. In the summer of 2010, Mary was seen starring opposite Michael Cera in the action-comedy-fantasy film Scott Pilgrim vs. the World, based on the graphic novel by Bryan Lee O'Malley, directed by Edgar Wright, and starring Chris Evans, Jason Schwartzman, Brandon Routh and Anna Kendrick.
Mary's other film credits include Quentin Tarantino's film Death Proof of the Grindhouse double-feature, where she played alongside Kurt Russell and Rosario Dawson. It was in this film that Mary sang "Baby It's You." She also appeared in Emilio Estevez's Golden Globe Best Picture nominee Bobby, alongside William H. Macy, Demi Moore, Elijah Wood, Sharon Stone and Anthony Hopkins. Bobby earned Mary a SAG Award nomination for Best Ensemble Cast. She can also be seen in: Factory Girl, Black Christmas, Live Free or Die Hard, Sky High, and Final Destination 3.
Mary currently resides in Los Angeles, California.