---
Five great moments from the second season of Whisker Wars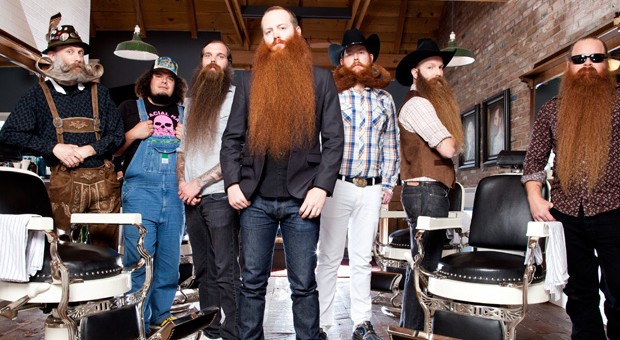 A look back at the five best moments from season two.
As the second season of Whisker Wars winds down, we are taking a look back at the backstabbing and cutthroat competition as the stars of our reality show make it their mission to top the hair‐raising world of competitive facial hair growing. While watching facial hair grow sounds like the reality show equivalent of watching paint dry, in the expert hands of producer Thom Beers — who has masterminded the oddly enthralling looks at crab fishing in Deadliest Catch and storage locker auctions in Storage Wars — the second season of Whisker Wars was filled with drama and tension.
Here are five of the best moments from season two of Whisker Wars:
1. Jack Passion gets booed
2. Jack calls everyone pussies
3. The Great Beard Swipe Controversy of 2012
4. Aarne Bielefeldt goes freestyle
5. The introduction of the internal beard
Want the latest news from Whisker Wars? Like them on Facebook and follow them on Twitter@whiskerwars and use the hashtag #whiskerwars.
The season finale of Whisker Wars airs tonight on IFC at 10 pm ET/PT
Tags:
Austin Facial Hair Club
,
Jack Passion
,
Myk O'Connor
,
Whisker Wars
---
---
---
Powered by ZergNet
---
You must be logged into Comment
Newest
Oldest
Most Replied
Most Liked
Comments( )