Characters
Timm Sharp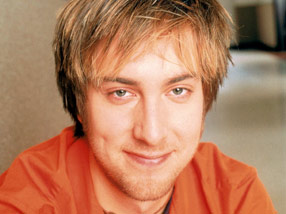 After graduating from The American Academy of Dramatic Arts in New York, Timm Sharp has maintained a presence in theater while breaking into television and film.

While living in New York, Sharp has amassed an extensive list of theater credits, including roles in "SubUrbia," "Flight of the Earls," "The Common Pursuit," "Balm in the Giliad," "Translations" and "The Country Wife." While in regional theater and arts festivals, he has appeared in "Ah, Wilderness!," "The Foreigner," "Joseph and the A.T.D.C.," "West Side Story" and "A Funny Thing Happened On the Way to the Forum."

Additionally, Sharp has a recurring role on the cable television series "Six Feet Under" and has landed guest starring roles on "Spin City" and "Madigan Men." His feature credits include roles in the independent films "The Energy Specialist," "Jimmy Crain," "Embers" and "F." He recently wrapped production on the film "Stark Raving Mad," in which he stars opposite Seann William Scott as a young crook who throws a rave to distract from a heist going down at the bank next door.