Characters
Judd Apatow – Creative/Executive Producer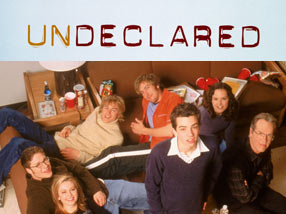 One of the entertainment industry's most prolific young writer-producers, Judd Apatow has compiled an impressive list of credits in his 13 years as a Hollywood scribe. He was honored with an Emmy Award for his work on the television series "The Ben Stiller Show" and earned five nominations for "The Larry Sanders Show."

Born in Syosset, NY, Apatow became obsessed with the Marx Brothers at age eight and after watching early episodes of "Saturday Night Live," he aspired to become a professional comedian. While in high school, Apatow created a radio show that enabled him to interview comedians who performed at local clubs, including Steve Allen and Harry Anderson, as well as "unknowns" like Jay Leno, Jerry Seinfeld and Paul Reiser. This served as his inspiration, and by the end of his senior year in high school, he began performing stand-up at clubs.

After dropping out of film school at the University of Southern California, Apatow continued his career as a stand-up until 1992 when the "HBO Young Comedians Special" marked his last stand-up performance. While performing, Apatow also began writing jokes for other comedians, including Roseanne, Tom Arnold, Garry Shandling and Jim Carrey. He then went on to co-produce cable specials for many of them, including Roseanne, Arnold, Carrey and Colin Quinn.

Apatow went on to work on television series, serving as a co-creator and executive producer of the satirical FOX comedy series "The Ben Stiller Show." Although the critically acclaimed show was canceled after 12 episodes, it was recognized just months later by the Television Academy with an Emmy Award for Outstanding Individual Achievement in Writing in a Variety or Music Program. Fresh from his Emmy win, Apatow joined "The Larry Sanders Show" in 1993 as a writer and consulting producer, and later went on to serve as co-executive producer for the show's final season. Apatow also served as a consulting producer on the animated series "The Critic," and last year was the executive producer of the critically acclaimed and Emmy Award-winning series "Freaks and Geeks."

Apatow's feature film work includes re-writes on Adam Sandler's "The Wedding Singer" and "Happy Gilmore" and Jim Carrey's "Liar, Liar" and "The Cable Guy," which he also produced. Additionally, he served as executive producer and co-writer on the films "Heavyweights" and "Celtic Pride."