The Spoils of Babylon to Change Television on Jan. 9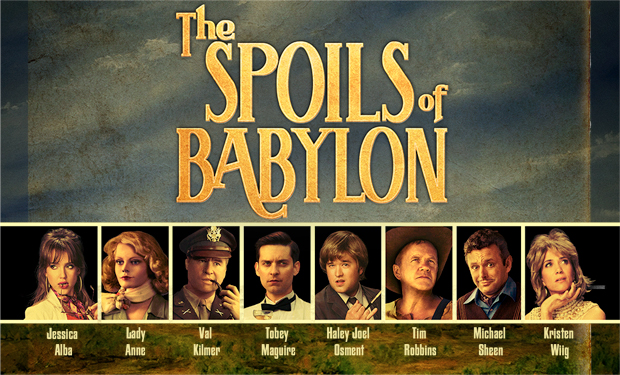 Watch the trailer now.
After decades of anticipation, Eric Jonrosh's best-selling novel is finally getting the television adaptation it deserves. The Spoils of Babylon—the sweeping, provocative tale of the mighty Morehouse family—premieres on Thursday, January 9 at 10/9c on IFC.
Fearing that Hollywood would sully his masterpiece, Eric Jonrosh wrote, directed and financed The Spoils of Babylon himself. His original, 22-hour version has been faithfully edited into epic TV event, featuring Jessica Alba, Will Ferrell, Jellybean Howie, Val Kilmer, Tobey Maguire, Haley Joel Osment, Tim Robbins, Michael Sheen, Steve Tom and Kristen Wiig with a cameo by David Spade and the voice of Carey Mulligan. Watch the trailer below.
Tags:
The Spoils of Babylon
---
---
---
Powered by ZergNet
---