10 Movies That Were Banned for Crazy Reasons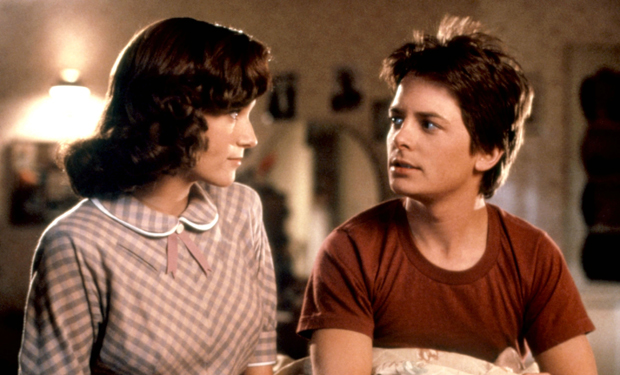 Catch Eric Jonrosh's banned masterpiece The Spoils Before Dying starting Thurs, July 8 at 9p.
Folks have pretty strong opinions on censorship, and rightfully so. The decision of whether to deny access to an artistic work isn't one to be taken lightly. But depending on the reasons behind the ban requests, many of these judgments could be avoided altogether — like, for example, a fabric fundamentalist wishing to ban Sesame Street because they don't believe felt should be sentient. They, of course, would be laughed out of the room before a review board even considered the motion. However, there are more than a few cases where a film was banned in entire countries for reasons as ludicrous as that.
Fans of author Eric Jonrosh know that his acclaimed novel The Spoils Before Dying, the subject of IFC's new series, was banned in over 73 countries for being a "forbidden story of sex, drugs, murder…and jazz." Turns out Jonrosh is in good company. Here are 10 movies that were banned in various parts of the world for a variety of odd reasons.
10. 2012 (North Korea)
We all know by now that "North Korea" and "wanton censorship" go hand-in-hand, but the country's reasons for banning the goofy disaster flick 2012 go beyond an unflattering depiction of a police state. The year 2012 coincides with the 100th birthday of former North Korean leader and Kim Jong-un's grandpappy, Kim Il-sung. Not only that, 2012 supposedly marked "the year for opening the Grand Gates to becoming a rising superpower," so any negative depiction of North Korea's banner year would have been blasphemous.
---
9. Laurel and Hardy's Scram! (The Netherlands)
Why would a swingin' and free-wheelin' European country like The Netherlands want to keep something as wholesome as a Laurel and Hardy movie from innocent eyes? Well, it turns out the scene in which the leads get inadvertently blotto with a married woman and flop onto a bed together fully clothed was deemed too scandalous for 1932 audiences. Thankfully, the Dutch have relaxed a bit since then.
---
8. E.T. the Extra-Terrestrial (Scandinavia)
After seeing our gurgling, unearthly pal get chased and prodded by federal agents, no one comes out of a screening of E.T. feeling all warm and fuzzy about the adults in the movie. And in 1982, Norway, Finland, and Sweden were worried that the distrust and animosity that Elliot and his cohorts have toward grown-ups would've triggered a full-scale revolt by the nations' legion of Nordic ankle-biters. Fearing that generational relations would tense, the Swedish Board of Film Censorship banned kids under the age of 12 from seeing the international blockbuster when it was released.
---
7. Who Framed Roger Rabbit (China)
Seamlessly blending animated characters with live-action actors and sets, Who Framed Roger Rabbit was a technological triumph and financial smash when it hit theaters in 1988. Unfortunately, kids in China didn't get a chance to enjoy Bob Hoskins as a bitter gumshoe haunted by the death of his brother: The country has a standing ban on mixing cel-animated and computer-generated characters with on-screen live action. It's apparently due to their anti-competitive stance on foreign-sourced animation, which doesn't make it sound any less crazy.
Pages: 1 2
Tags:
2012
,
Back to the Future
,
E.T.
,
lists
,
Sex and the City 2
,
The Simpsons Movie
,
Who Framed Roger Rabbit
,
Zack and Miri Make A Porno
---
---
---
Powered by ZergNet
---