The Spoils Before Dying to Premiere This July as Three Night Mini-Series Event
Posted by Melissa Locker on
Gird your loins, sync your iCal, and stock up on sunscreen because The Spoils Before Dying is coming to IFC. The once-banned masterpiece will premiere in all its cinematic glory on July 8th, kicking off a majestic three-night comedy miniseries event.
Starring Michael Kenneth Williams (The Wire, Boardwalk Empire), SNL's Maya Rudolph and Kristen Wiig, Haley Joel Osment, Will Ferrell, Michael Sheen, and more, the debaucherous pulp-noir murder mystery unfolds in the seedy underbelly of the Los Angeles jazz scene over the course of a three-night mini-series event. To find out whodunnit, tune in at 9p on Wednesday, July 8th, Thursday, July 9th, and Friday, July 10th.
"Banned around the world almost five decades ago, The Spoils Before Dying is a gritty and unrelenting tale of forbidden everything," said IFC President Jennifer Caserta.  "We may all wind up in jail, but this epic tale of sex, drugs, violence and jazz WILL be seen."
The Spoils Before Dying is produced by Funny Or Die and executive produced by Will Ferrell, Adam McKay, Matt Piedmont, Andrew Steele and Nate Young. Steele and Piedmont wrote the miniseries, with Piedmont also directing.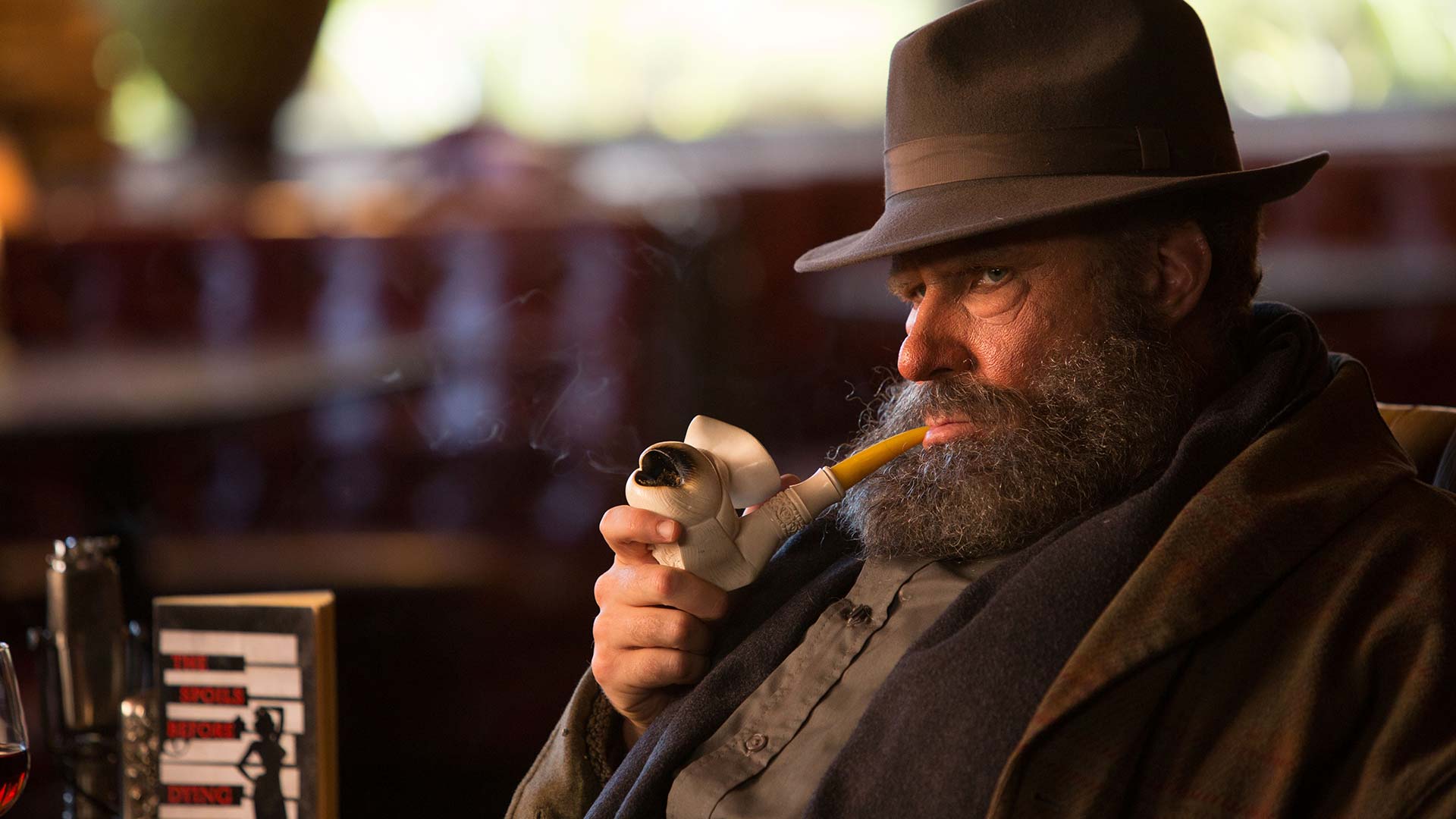 video player loading
.
.
.
Want the latest news from IFC? Like us on Facebook and follow us on Twitter@IFC
The Spoils Before Dying premieres on IFC on Wednesday, July 8, at 9p.