Characters
Katherine Parkinson (Jen)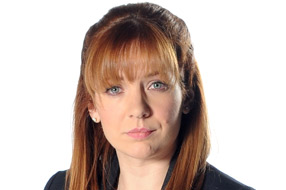 Katherine Parkinson studied Classics at Oxford University before going on to train at LAMDA. Katherine met fellow IT Crowd actor, Chris O'Dowd whilst at LAMDA.
Her role as 'Jen' in The IT Crowd won her Best Actress at the British Comedy Awards in 2009. Previous television credits have included Jonathan Creek, Doc Martin and Extras. Katherine also features in a number of sketches alongside her friend Katy Brand in ITV2's The Katy Brand Show. Katherine is also well known for her regular appearances in advertisements for Maltesers.
Katherine has also featured in the films St Trinians 2: The Legend of of Fritton's Gold, The Boat That Rocked, Easy Virtue and How to Lose Friends and Alienate People.