Characters
Graham Linehan (Writer/Director)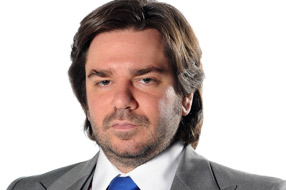 Graham Linehan was born in 1968 and educated at CUS, Dublin. In addition to his award winning comedy series Father Ted, Black Books, Big Train and The IT Crowd, he has written for Brass Eye, The Harry Enfield Show, The Day Today and The Fast Show. His blog is Why That's Delightful! and you can follow him on Twitter- @glinner.

Graham is also an award-winning director – credits as a director include Black Books, Big Train, Father Ted, Little Britain, The IT Crowd and various commercials.

Graham received the Writers' Guild Ronnie Barker Award at the British Comedy Awards in December 2009.