9 Super Funny Bob Odenkirk Characters Everyone Should Know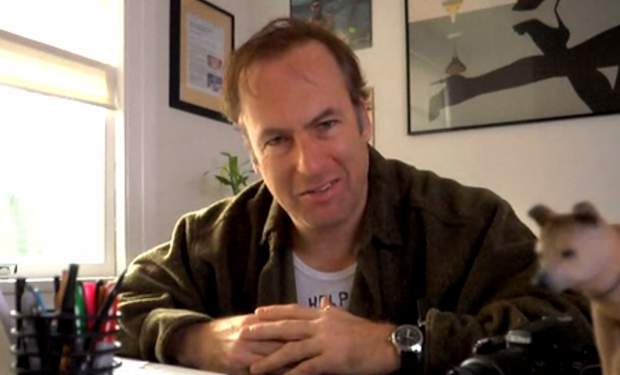 Catch Bob Odenkirk on The Birthday Boys TONIGHT 11:30p.
Want to make any show funnier? Better call Bob! The Mr. Show alum has been cracking people up for decades, whether behind the scenes or in front of the camera. Here are 9 of our favorite funny Bob Odenkirk roles. Consider this the gateway list before falling into a hole of funny that never seems to end.
9. Danny Mothers
Need help picking a movie to see this weekend? Danny Mothers has got you covered.
---
8. Paul Jacoby
Meet Paul Jacoby, the Ansel Adams of creepy Craigslist photography.
---
7. Ask Manson
Because if there's anyone you should be taking life advice from, it's Charles Manson. Odenkirk knows genius when he sees it.
---
6. Anders LeVant
The High Priest of Satanism thinks people are unfairly giving Satanists a bad name.
---
5. Don Pratt
Before there was Saul, there was Don Pratt. And Don would do just about anything for his clients. Literally.
Pages: 1 2
Tags:
Bob Odenkirk
---
---
---
Powered by ZergNet
---
You must be logged into Comment
Newest
Oldest
Most Replied
Most Liked
Comments( )