Good News: The Birthday Boys Season 1 Is Now on DVD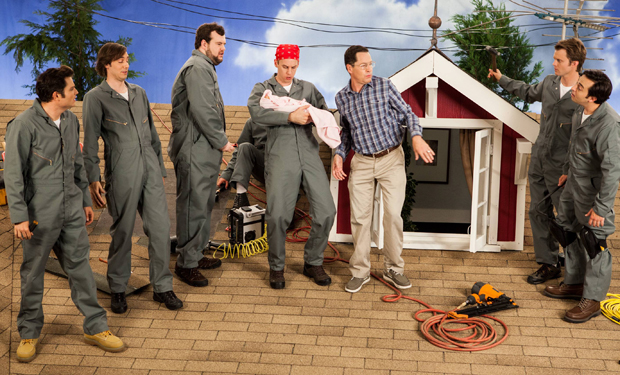 The Birthday Boys are coming to your living room (or bedroom, or den, or mini-van entertainment system). The silly-yet-smart sketch comedy show from the troupe of the same name is now out on DVD, so you can catch up before Season 2 premieres on Friday, October 17 at 11:30p. The 10-episodes in the series offer hilarious takes on hot topics like Steve Jobs and the rise of the personal computer, Lance Armstrong and the prevalence of performance-enhancing drugs, to the hardships of trying to keep up with too many shows on your DVR all in the same vein of classic sketch shows like Monty Python, Mr. Show and Kids in the Hall. Special features include: audio commentaries, "The Making of Season One," "From Stage to Screen," and more.
Want the latest news from The Birthday Boys? Like them on Facebook and follow them on Twitter @BirthdayBoysIFC.
Tags:
Ben Stiller
,
Bob Odenkirk
,
The Birthday Boys
---
---
---
Powered by ZergNet
---
You must be logged into Comment
Newest
Oldest
Most Replied
Most Liked
Comments( )