9 Things to Know Before Moving to Portland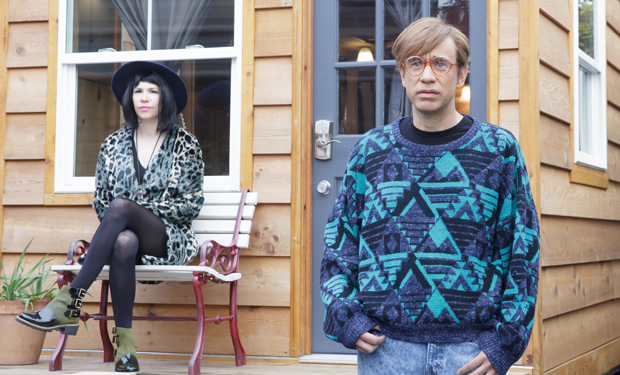 Posted by Melissa Locker on
Can't wait for Portlandia's sixth season? Why not just move there instead? We've got some tips to get you on your way:
1. They take recycling very seriously.
Recycling is separated into bins, bottles and cans are worth five cents each, and the city provides composting bins and expects you to use them. If you don't, expect some serious side-eye from neighbors, children and other pillars of the community.
---
2. It really does rain a lot. Like, a lot.
That said, Portland has less rainfall than a lot of major cities. Rain is just a fact, not an obstacle. Get wet, get dry, get on with your day.

---
3. Formal attire is never required.
Fleece is your friend, even at the Schnitzer Concert Hall.

---
4. There's no sales tax.
The price on the tag is the price you pay. Spend the money you save on another cup of coffee.

---
5. The bridges always go up when you are running late.
If it's not the bridge, it's the train that runs through parts of the city. It never hurts to build in extra time to make sure you're not stuck on the wrong side of wherever it is you're trying to go.

---
6. You can only park in front of your own house.
There's no law or anything, but the neighbors will make sure you know the rule is heavily implied.

---
7. Natives don't use umbrellas.
Buy a coat with a hood and leave the pretty, pretty parasol and the giant golf umbrellas at home.

---
8. Don't try to pump your own gas.
Let the gas station attendant do his or her job while you stay inside your car where it's dry, and you can continue to bang your head to your favorite local band blasting on the car stereo.

---
9. Get ready to catch Blazer fever and join the Timbers Army.
Portland takes its sports teams seriously.

Bonus: Oregon is pronounced OR-UH-GUN, the Willamette is pronounced WILL-AM-ETTE, and Couch Street is pronounced COOCH. Just go with it.
Ready to make the move? Head over to Zillow.com or download the app and browse thousands of homes for sale or rent, with tons of magazine-quality photos, price histories, school district ratings and more. Save your favorite homes or searches and get notifications when new homes go on the market or the price on a home drops.
Happy hunting!
video player loading
.
.
.