Josh Homme Is a Disappointing Gay Man on Portlandia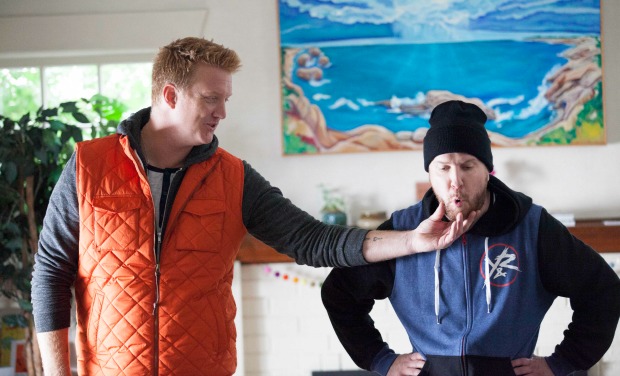 Posted by Melissa Locker on
Josh Homme guest stars as Carrie's brother on this week's episode of Portlandia, and he's bringing his boyfriend to meet Fred and Carrie.
The Queens of the Stone Age frontman has many talents in life, but on Portlandia, he is a very disappointing gay man. He doesn't dabble in home decorating, he doesn't give unsolicited fashion advice, and he and his boyfriend are total slobs. In fact, they like to do Jaegerbombs for breakfast instead of drinking heart-healthy kale smoothies. What gives?
Watch this new clip from Portlandia and see just how disappointing Josh Homme is when it comes to living up to stereotypes:
video player loading
.
.
.
Want the latest news from Portlandia? Like them on Facebook and follow them on Twitter @Portlandia and use the hashtag #portlandia.