Ed Begley Jr. Wants to Make Church Cool in Portlandia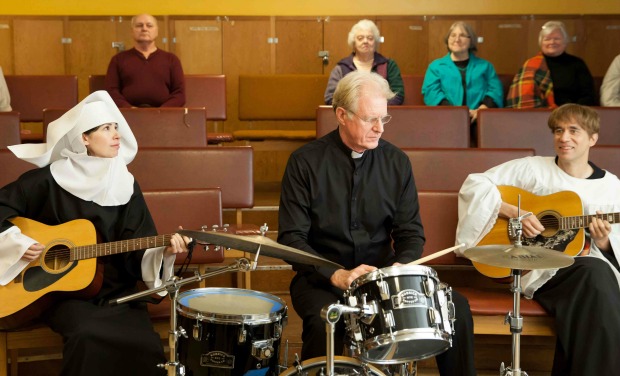 Posted by Melissa Locker on
Organized religion isn't for everyone, but dis-organized religion is definitely for the citizens of Portlandia.
This week on Portlandia, Ed Begley Jr. returns as Father Timothy, a man on a mission from God to help re-brand church and make the hipsters and hippies alike realize that church is an option. Some of his big, TED Talk-worthy ideas include trading prayers for Pinterest-worthy vision boards, replacing boring organ music with screamo rock n' roll and offering helpful services like acupuncture. With Father Timothy (and God) at the helm, there's no way the trendy flock won't be heading to the hippest destination around: Heaven.
Watch the clip below and catch the full episode on Thursday, April 24 at 10/9c on IFC.
video player loading
.
.
.
Want the latest news from Portlandia? Like them on Facebook and follow them on Twitter @Portlandia and use the hashtag #portlandia.
Portlandia airs on IFC on Thursdays at 10/9c