Get Artisanal with the Upcoming Portlandia Cookbook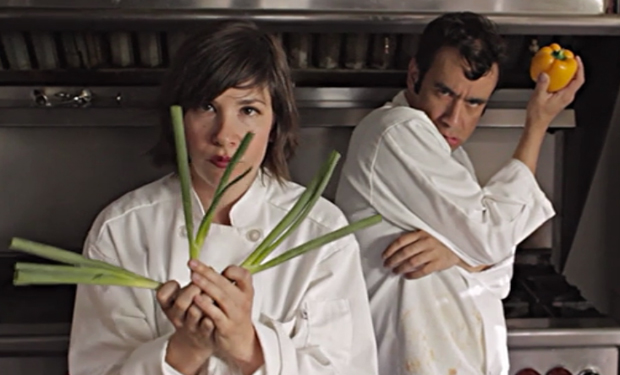 Posted by Melissa Locker on
Brush up on your pickling skills because the official Portlandia Cookbook is coming soon.
Fred Armisen, Carrie Brownstein and co-creator/director Jonathan Krisel are crafting 50 recipes inspired by the characters and skits on the show, along with stories, sidebars and more. That means meals for the artisanal chef who is allergy aware, hyper-local, eco-conscious, small-batch-minded, and handcrafted-food obsessed. The book is expected to hit shelves this fall so send out invitations now for the Best. Dinner. Party. Ever.
Want the latest news from Portlandia? Like them on Facebook and follow them on Twitter @IFCportlandia and use the hashtag #portlandia.
Portlandia returns to IFC on Thursday, February 27, 2014 at 10/9c