Portlandia Season 3 Hits Netflix on Sept. 1st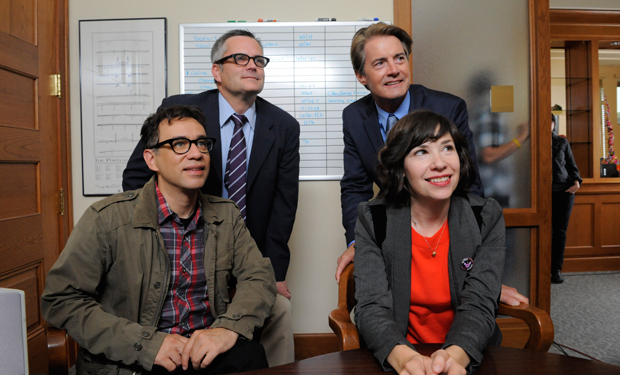 We know that you want to catch up on Portlandia before Fred Armisen's and Carrie Brownstein's sketch comedy show comes back in early 2014. After all, you can't watch the fourth and fifth season, without being able to recite at least three lines from the Nerd PSA. Starting September 1st, you can relive the best moments of Portlandia's third season on Netflix.
Spoiler Alert: We know you're going to love the third season of Portlandia:
You're going to want to watch Season Three of Portlandia on Netflix to…
Find out if you're an art project:
Get some parenting tips:
Stock up on vagina pillows:
Go on a walkabout with Bill Hader:
and so much more!
Want the latest news from Portlandia? Like them on Facebook and follow them on Twitter@IFCportlandia and use the hashtag #portlandia.
Portlandia returns to IFC in early 2014
Tags:
Carrie Brownstein
,
Comedy
,
Fred Armisen
,
Netflix
,
Portlandia
---
---
---
Powered by ZergNet
---