"Portlandia" nominated for two Primetime Emmys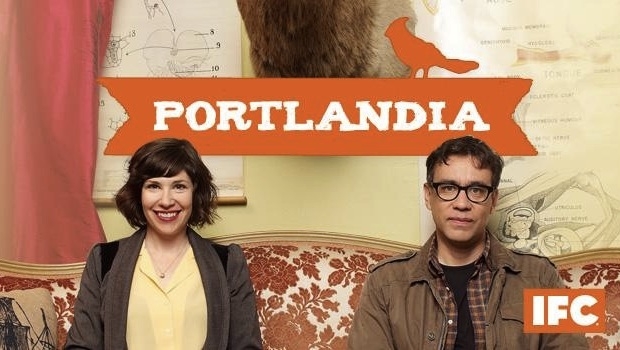 Posted by Terri Schwartz on
It's a good day to be Fred and Carrie.
The nominees were announced for the 64th Primetime Emmy Awards this morning and "Portlandia," still hot off its second season, was nominated in two major categories. Considering that only 16 episodes have been aired between the show's two seasons, that's pretty impressive, especially given the show received one Emmy already for its first season.
"Portlandia" earned nods in both the "Outstanding Directing For A Variety Series" category (for "One Moore Episode," of course) and in the "Outstanding Writing For Variety Series" category. That puts them up against some very tough and very prestigious competition.
In both nomination categories, "Portlandia" will face off against Emmy darlings "The Daily Show with Jon Stewart," "The Colbert Report" and "Saturday Night Live." In the directing group, "Late Show with David Letterman" also received a nod, while it's "Real Time with Bill Maher" that is "Portlandia's" competitor in "Outstanding Writing."
Our congratulations go out to everyone involved in the "Portlandia" team, as well as everyone else who was nominated this year. This is certainly a great year for television.
Are you happy "Portlandia" received two nominations? Tell us in the comments section below or on Facebook and Twitter!