Watch Portlandia tonight for the return of Nina and Lance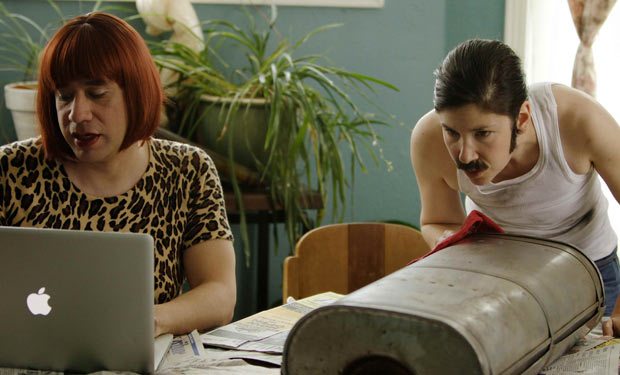 Posted by Melissa Locker on
Cacao! Tonight's brand new episode of "Portlandia" features the return of everyone's favorite safe-word spouting couple Nina and Lance. Did you miss the infamous "Cacao!" sketch from last season? Or just want to watch it again and again because it is that good? We understand, so here you go:
Tune in at 10/9 c to see Carrie Brownstein sporting a mustache and Fred Armisen looking lovely in a red page-boy wig as Nina and Lance embark on their next great adventure, this time involving Facebook. So say Cacao! to watching anything else. Especially because tonight's episode also features Joanna Newsom trying to get a big harp in a small hatchback, plus the San Francisco band Grass Widow and Robin Pecknold of Fleet Foxes.
Join the discussion and chat live with other Portlandia fans during the show right here on IFC Sync.
Want the latest news from Portlandia? Like us on Facebook and follow us on @IFCportlandia and use the hashtag #Portlandia.
"Portlandia" airs on IFC on Fridays at 10/9c