Watch This: St.Vincent on Portlandia and the 4AD Sessions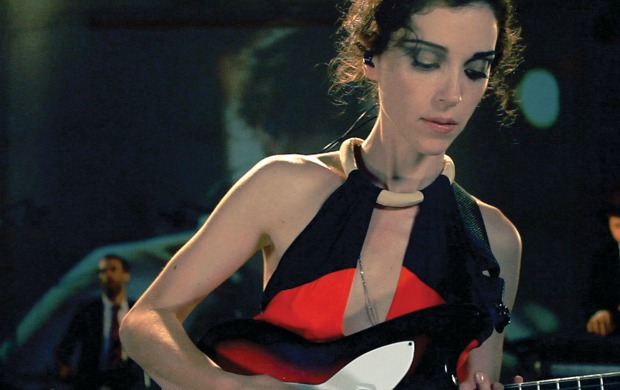 Posted by Melissa Locker on
Annie Clark, who is perhaps better known as St. Vincent, is a woman of many talents. She knows all the words to at least one Pearl Jam song, she appeared in tonight's episode of "Portlandia" helping Fred and Carrie polish the Portland Police Department's image, and, of course, she can sing and play a guitar better than almost anyone.
St. Vincent's third LP, Strange Mercy, is a brilliant mix of the angel-voiced Clark, roaring guitars, and an unseemly darkness that creates a welcoming depth. It's a truly gorgeous and compelling album filled with hooks and lyrics that make you think about love, broken dreams, and all those other things that great songs are built on. In the track "Cheerleader," Clark paints a poignant picture of dashed dreams and love gone wrong, but pairs that pathos with a guitar track that makes the bitter truth almost danceable.
St. Vincent stopped by her record label to play a set for their aptly named 4AD Sessions. We are thrilled to debut a brand-new clip from her gorgeous performance of "Cheerleader" on the 4AD Sessions. Watch below and then run and don't walk to pick up St. Vincent's staggeringly brilliant album . . .