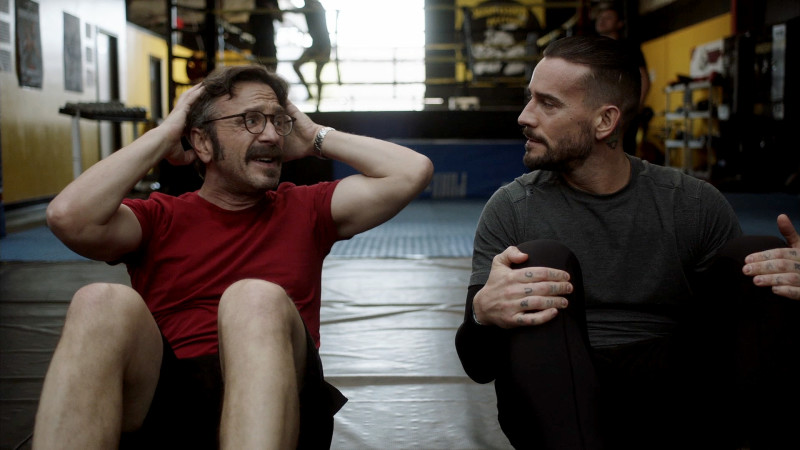 Maron
S 3, Ep 12 Cold Turkey
With his talk show pilot approaching, Marc gives up nicotine gum and caffeine, and tries to get into shape with the help of pro wrestler, CM Punk. The stress of his new regimen leads to a more serious problem.
Guest stars: CM Punk.
Podcast Guest: Colt Cabana
Written By Sivert Glarum & Michael Jamin
Directed by Bobcat Goldthwait
Pick-A-Lane
Portlandia's solution to highway congestion.