Watch the new trailer for "Maron" right now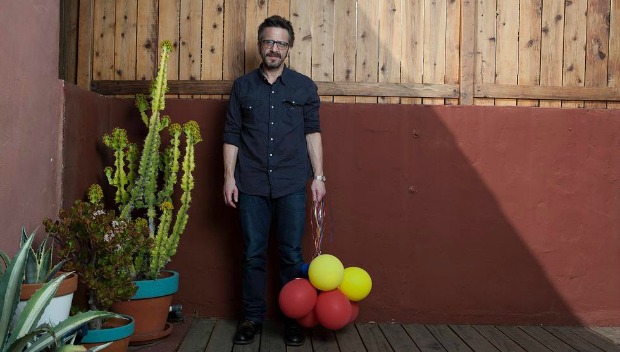 Posted by Melissa Locker on
"Marc, there's a homeless man going through your trash!" "That's not a homeless man, that's my dad." Welcome to Marc Maron's world, a world that we will all be invited into when "Maron" kicks off on IFC on May 3rd at 10/9c.
Fans of Marc Maron's popular WTF podcast know a lot about the host because in the course of his interviews, as he digs for personal information about his guests, he doesn't shy away from revealing details about his own life. But in our new scripted comedy series, which is based on Marc's life, he steps way outside the garage, including Marc's day-to-day struggle to maintain relationships other than the ones with his podcast audience and his beloved trio of cats. In the show Marc stars as himself, along with Judd Hirsch (Ordinary People, Damages, This Must Be the Place) as his father, Nora Zehetner (Mad Men, Grey's Anatomy) as his girlfriend, Andy Kindler (Bob's Burgers, Everybody Loves Raymond) as his loyal friend and Josh Brener (The Internship, Silicon Valley) as his assistant.
Want to see more? Watch the new trailer and set your iCal alert for the premiere of "Maron" on May 3 at 10/9c:
video player loading
.
.
.
Want the latest news from IFC? Like us on Facebook and follow us on Twitter@IFC
"Maron" premieres on IFC on Friday May 3 at 10/9c