Characters
JUSTIN BERFIELD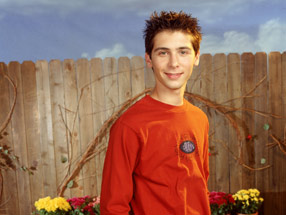 (Reese)

Before landing the role as the wise-cracking bully Reese on Malcolm in the Middle, 16-year-old Justin Berfield spent five seasons as Ross Malloy on the hit comedy series Unhappily Ever After. He made his television acting debut at the age of five in a coffee commercial.

Berfield's other television credits include The Mommies, The Good Life, Hardball and The Boys Are Back. He appeared in the feature film Max Keeble's Big Move and can be seen in the independent film Who's Your Daddy? In addition, he had leading roles in the feature films Cowabunga Dad, Hocus Pocus, 3 Ninjas, Mom, Can I Keep Her?, The X-Ray Kid, Wanted and Invisible Mom II.

Berfield also stepped behind the camera to produce feature films and television projects through his own production company, J2 Entertainment. He serves as co-producer on the theatrical release Romance and Cigarettes starring James Gandolfini and Susan Sarandon as well as the television series Filthy Rich: Cattle Drive.