Characters
JANE KACZMAREK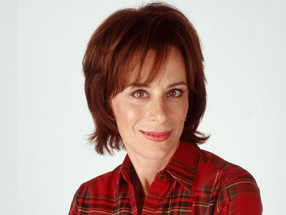 (Lois)

Tapped a "true breakout; a female Homer Simpson," by TV Guide, Jane Kaczmarek took the television world by storm with her hilarious portrayal of Lois, the no-nonsense Mom on Malcolm in the Middle. Embraced by critics and viewers alike, Kaczmarek was nominated three years in a row for an Emmy Award® for Lead Actress in a Comedy Series. Kaczmarek also has been honored with an American Comedy Award and a Family Friendly Award for her role as Lois. In addition, she received a Golden Globe® nomination for Best Performance by an Actress in a Television Series -- Comedy or Musical, and garnered her second award for Individual Achievement in a Comedy by the Television Critics Association. Kaczmarek also was nominated for Best Actress, Quality Comedy, by the Viewers for Quality Television.

Kaczmarek is a familiar face on television as well as an industry veteran. A graduate of the University of Wisconsin, she went on to receive a graduate degree in drama from Yale. Kaczmarek has been a series regular on Equal Justice, Hometown, Big Wave Dave's and The Paper Chase: The Second Year. Her additional credits include recurring roles on Felicity, Party of Five, Frasier, The Practice, Cybill and Hill Street Blues. Kaczmarek also has guest starred on such series as Touched by an Angel, Picket Fences, L.A. Law and Hollywood Division. In addition, she starred in the made-for-television movies Jenifer, Apollo 11, Educating Mom, The Deception, Boys Will Be Boys, I'll Take Manhattan, Something About Amelia, The Christmas Story and The Three Kings.

Among Kaczmarek's feature film credits are Pleasantville, The Chamber, Vice Versa, Uncommon Valor, D.O.A., The Heavenly Kid and Falling in Love, as well as the independent films The Spittin' Image and Wildly Available.

On Broadway, Kaczmarek has appeared in Lost in Yonkers. In Los Angeles, she starred in Kindertransport, which received an L.A. Ovation Award, and Raised in Captivity, which won an L.A. Drama Critics Award. Her other theater credits include Steve Martin's Wasp, Escape from Happiness, Eve's Diary, Pride and Prejudice, The Legends of Oedipus, Loose Ends, Ice Cream/Hot Fudge and Better Living alongside Olympia Dukakis.