Characters
CHRISTOPHER MASTERSON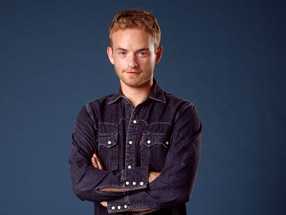 (Francis)

Christopher Kennedy Masterson is best known as the smooth-talking but delinquent son Francis in the hit sitcom Malcolm in the Middle.

Masterson's additional television credits include the original cable movie Back in Black, a recurring role on Dr. Quinn, Medicine Woman, The Road Home and the cable series What'z Up?, for which he served as host. He also has guest starred on numerous shows, including Touched by an Angel, Millennium, The Pretender, Murphy Brown, The Client, One Life to Live and The Guiding Light.

Masterson also starred in the independent film Waterborne, which premiered to great reviews. He also appeared in Intellectual Property, about an inventor who must protect his inventions from becoming casualties of the Cold War. Masterson also had a starring role as Shawn and Marlon Wayans' best friend in the hit horror movie spoof Scary Movie 2. His other feature film credits include Nice Guys Finish Last, My Best Friend's Wedding, American History X, Girl, Cutthroat Island, The Sunchaser and Singles.