11 Roles We Wish Michael Keaton Had Played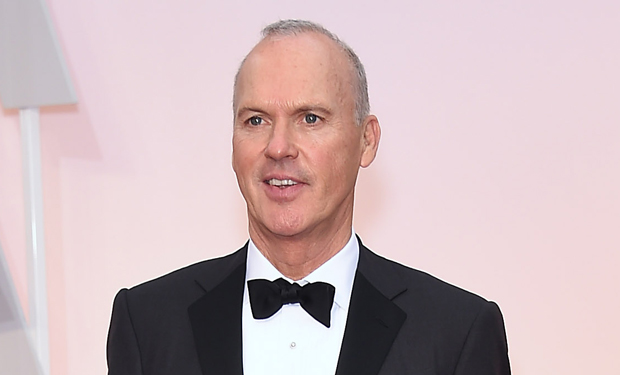 Whatever your opinion of newly minted Best Picture winner Birdman is, there's one undeniably great outcome — Michael Keaton is back. The film's success has vaulted Keaton back to the A-list where he belongs. But what if he had never gone away?
In 1992, Batman Returns was released in theaters, and Michael Keaton was at the top of his game. Not wanting to repeat himself in another Batman movie, especially after Tim Burton walked away, Keaton took a step back in his career. More content to fly-fish than attend Hollywood premieres, he became picky with his projects.
But what if he hadn't? What if, instead of this self-imposed exile, Mr. Keaton had stayed in the public eye? What if, instead, he pushed his agent to look for parts outside the box, and stumbled on a script by a young screenwriter named Quentin Tarantino. This is a hypothetical look at a career Michael Keaton could have had.
11. Reservoir Dogs, Mr. Blonde
Initially nervous about having to cut off a bloody victim's ear to the tune of "Stuck in the Middle With You," Keaton decides to trust neophyte filmmaker Quentin Tarantino. We all know how well he wore a black and white suit in Beetlejuice, but losing the stripes and turning up the psycho would help Keaton turn this little film into a sensation at Sundance.
---
10. Groundhog Day, Phil Connors
His career white hot, Keaton accepts the offer to star in this Harold Ramis classic. Keaton actually turned this part down originally, so it isn't too much of a stretch to picture him trying to endlessly woo Andie McDowell while trapped in a purgatory called Punxsutawney. Thankfully, making this movie would spare us the underwhelming Multiplicity that Keaton made with Ramis and McDowell a few years later.
---
9. Get Shorty, Chili Palmer
Frustrated he had to turn down Pulp Fiction due to scheduling conflicts (Tarantino originally wanted Michael Madsen for Vic Vega so in our alternate universe he would've asked Keaton), MK jumps at the chance to star as a slick gangster who has a way with words. In reality, Keaton was actually offered this part too, but along with many Hollywood heavyweights, turned it down. Now, he helps turn it into one of the biggest hits of 1995.
---
8. Kingpin, Roy Munson 

Another project he had the chance to star in, Keaton walked away after a rewrite focused more on jokes than character. But now, having done some more intense, character driven work, Keaton would be ready to lighten up. He would accept the Farrelly Brothers' offer, and help turn Kingpin into the highest grossing film of their career. Plus, who wouldn't want to see Keaton and Bill Murray share the screen.
---
7. The Game, Nicolas Van Orton
The scion of a wealthy family trying to deal with the death of his parents from the confines of his gothic mansion? This movie is basically a look at what might've happened to Keaton's Bruce Wayne if he never became Batman. Keaton would accept for a chance to work with filmmaker David Fincher, and since Keaton's real name is Michael Douglas, they wouldn't have even had to change the credits.
---
6. American Beauty, Lester Burnham
With that hit under his belt, Keaton would be at the top of Alan Ball's list while setting up this project. The original Mr. Mom could have pulled together all that dark humor, intense emotion, and ennui into an electrifying performance. He goes on to win his first Oscar 16 years before Birdman was even a whisper in Alejandro González Iñárritu's head.
---
5. Bubba Ho-Tep, Elvis Presley
Having taken a couple of years off from sheer exhaustion, Keaton would return in this camp classic. Keaton astounds as a washed up Elvis fighting monsters alongside an elderly, black JFK. No need to reign it in here, he runs wild with the material, creating a cult classic that is even more beloved than it is now.
Pages: 1 2
Tags:
lists
,
Michael Keaton
---
---
---
Powered by ZergNet
---
You must be logged into Comment
Newest
Oldest
Most Replied
Most Liked
Comments( )